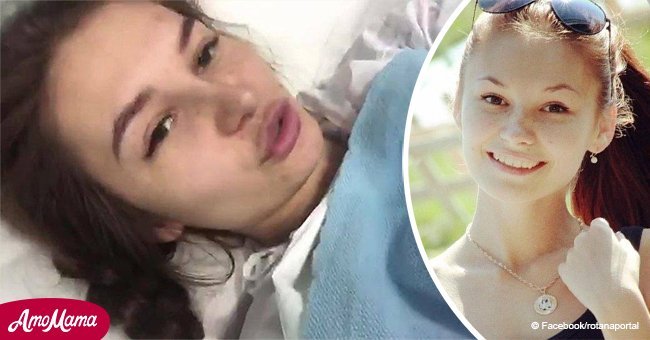 Russian model who jumped naked from the sixth-floor to flee a 'rapist' has been imprisoned
After surviving serious injuries from falling off the sixth floor of a building in Dubai, a model now faces serious legal charges.
A 22-year-old Russian model, Ekaterina Stetsyuk, jumped naked off the sixth floor of a Dubai building to allegedly save her life from a 'knife-wielding-rapist.'
Daily Mail reported that after having miraculously survived the fall, she has now been sent to Dubai detention prison after the alleged rapist made a counter allegation that it was Stetsyuk who first attacked him.
The unnamed further claimed that he accidentally threw her off the building while defending himself from her attacks.
Stetsyuk suffered critical injuries on her back and had to undergo two operations. Initially, she was not even able to move, but after having been 'deemed well enough,' she has now been moved to a detention cell in Dubai.
Russian vice-consul, Ivan Gubanov, stated that the model 'expected the worst' which prompted her to jump off the building.
According to Stetsyuk, her alleged attacker is a 39-year-old Pakistani businessman, whom she went to meet to talk about a future deal with his cosmetics business.
She further alleged that the businessman drank wine and turned violent, demanding her to undress and threatening her with a knife. "He grabbed a large knife from a coffee table, and held her neck," the source quoted her mother, Inga, as stating.
Out of fear, Stetsyuk obeyed his demands. She then somehow managed to grab the knife but the man 'jumped on her' and pushed her down to the floor.
Stetsyuk managed to wound him with the knife and then made a run for the balcony. There she decided to take the jump in an 'emotional state.'
Her attacker then rushed to the airport where the authorities caught and detained him.
Vice-consul Gubanov revealed that Stetsyuk will have to remain in Dubai until the investigation reaches its conclusion. She is expected to face prosecution for 'being alone with a man.'
Please fill in your e-mail so we can share with you our top stories!