Mel B is seen wearing an inappropriate jacket while on a family outing with her 6-year-old kid
The singer may have unknowingly donned a jacket that's far from kid-friendly amid reports of a tell-all book she's reportedly releasing that's earning the ire of her daughter's father. 
On a recent outing with her daughter, singer Mel-B caused quite a stir with the jacket she was wearing that bore an inappropriate phrase.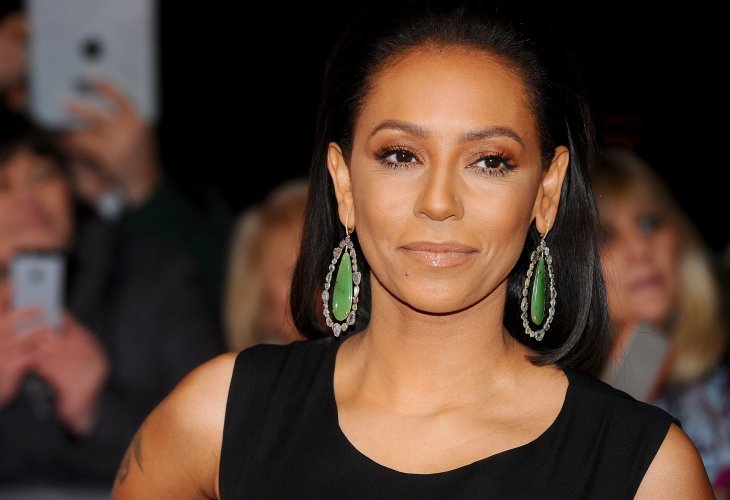 Donning a green Chanel jacket featuring the brand's logos on the collar and a chain on its pocket, the words scribbled at the back became the subject of controversy as it carried a double meaning that made it far from kid-friendly. 
Though the words "In Love With The Coco" which were emblazoned at the back of her jacket seemed to imply a fascination for the brand whose designer's name is Coco, the term is also commonly associated with cocaine. In fact, the exact phrase was featured in the song 'Coco' by O.T. Genasis which spoke about the famous drug and its dealing. 
Mindless of her jacket's insinuations, the 42-year-old rocked the jacket anyway as she paired it with light colored ripped jeans and Gucci trainers.  In photos shared by the Daily Mail, she toted a red bag while she held her 6-year-old daughter Madison's hand as they happily strolled along Los Angeles with the singer's best friend Gary Madatyan. 
Her mini-me she shares with ex-husband Stephen Belafonte was equally stylish wearing a leopard print fur coat and pink jeans.
It was recently reported by TMZ that the 'Spice Girls' singer had communicated with her ex-husband in order to discuss their daughter's need for therapy, even providing him with a list of possible doctors. However, Stephen reportedly waited months before responding and filing documents accusing Mel-B of brainwashing their daughter.  
In response, the singer reportedly insisted they follow the custody plan they've already agreed on regarding their daughter. 
Mel-B's rift with her husband has been further aggravated recently when she disclosed she'll be writing a tell-all book which will include details surrounding her marriage to Stephen.  The Bookseller revealed the singer will be dishing on the truth behind her relationship with her abusive ex-husband as well as her other relationships with "domineering, controlling men."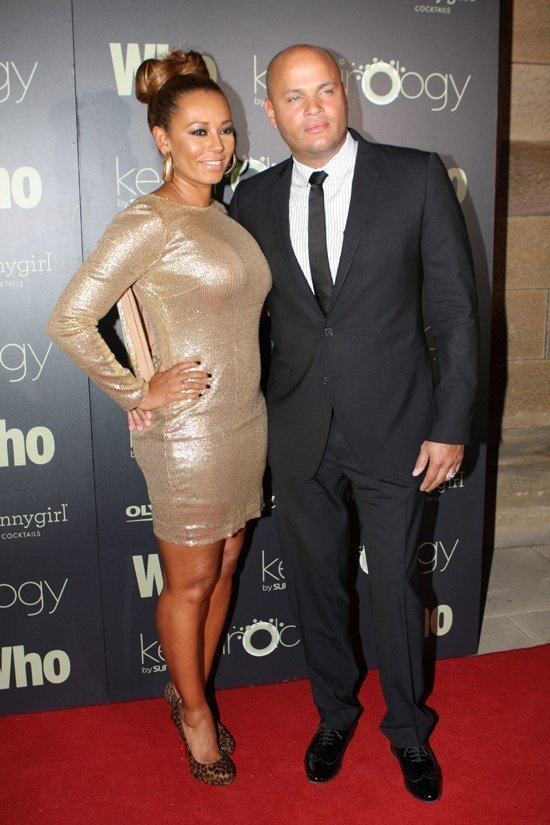 Explaining her reason for coming out with her book 'Brutally Honest' which will be written by Hardie Grant, the singer released a statement.
"I have kept silent for a decade, but after a very public court case, I want to set the record straight... This book will show that abuse can happen to anyone.
'It is important that my three girls, who I raise as a single mother, know how to break the chain of abuse—along with any other woman who reads this book."
Apart from her relationships, the singer will also talk about her childhood, her girlband days and her recent TV career in her book which is set to be released in November. 
Furious over Mel-B's memoir accusations, Stephen is reportedly ready to sue the star for spreading lies and is confident he will win the battle in the UK where the book is expected to sell big. An insider said,
"While thousands of court papers were published detailing Stephen and Mel's claims, they were all in the US."
"Now if she makes the allegations in the UK, Stephen wants lawyers to assess whether she is libelling him, as British laws are so much tighter."
Looks like the book will be selling like hotcakes with the amounf of controversy already surrounding it months before its release.