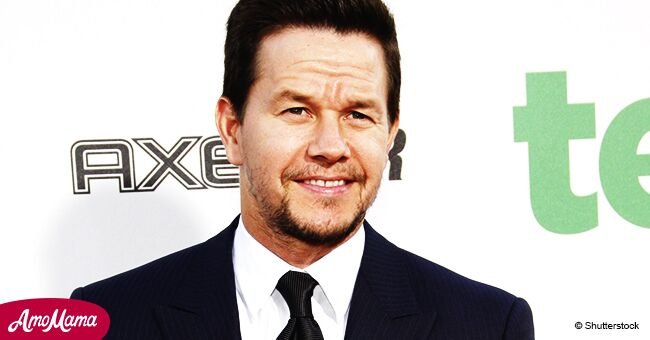 Mark Wahlberg shares a sweet snap with his 8-year-old daughter. They have the same smiling eyes

Mark Wahlberg celebrated a milestone in his daughter's life last Saturday, sharing a sweet family photo taken at church.
The proud father, 46, and his wife Rhea Durham, 39, were photographed smiling alongside their daughter Grace at her First Holy Communion, as previously reported by Daily Mail.
"My baby's communion day"
Mark looked dapper in a blue sweater which he wore with a color-coordinated shirt underneath. Beside him, his beautiful wife Rhea looked equally elegant in a pink sun dress with printed roses.
Ella stood in front of the beaming parents, dressed in the traditional white dress, veil, and gloves needed for the Catholic sacrament.
The Victoria's Secret alumni shared a mother and daughter photo on her instagram, captioning it with 'Special day......'.
Both Mark and Rhea are devout Catholics who regularly go to Sunday church together. They were married at the Church Of The Good Shepherd in Beverly Hills in 2009.
Last Valentine's Day, the 'Ted' actor and his wife shared a meaningful message through an Ash Wednesday video which they posted on social media.
Showing their palm-ash crosses, they greeted everyone a happy Ash Wednesday.
"Happy Ash Wednesday to everybody, it's the beginning of Lent, and also have a lovely Valentines. I'm here with my lovely Valentine. God bless all of you guys and your significant others."
Prior to Ash Wednesday, Wahlberg shared how he hopes God would 'forgive him' for his bad acting choices in the past, which included his role as pornographic actor Dirk Diggler in 'Boogie Nights', a PT Anderson movie in 1997.
Sharing his sentiments with Chicago Tribune in October 2017, he said:
"I just always hope that God is a movie fan and also forgiving, because I've made some poor choices in my past, 'Boogie Nights' is up there at the top of the list."
Please fill in your e-mail so we can share with you our top stories!