Man saves every penny since the 70's. But he never expected to get such news from the bank
Long years of collecting penny as a hobby finally paid off for a man when he was at a time of dire financial need.
Otha Anders had been saving the first penny for over 45 years. He began doing it when he saved his first penny, which he found on the floor.
Little did he know that his lifelong habit had already accumulated him a fortune, which was revealed when he took his collection to the bank, Newsner reported.
When the authorities at the bank counted all the money, they discovered that there were more than $5,000 in his collection.
73-year-old Anders, who had committed his entire life to collecting little pennies realized that it was God's incentive sent his way so that he can keep praying every day.
"There were days in which I wouldn't pray and a little penny always appeared to remind me that I should do it every day," the source quoted Anders as revealing.
Ever since he saved his first ever penny, Anders actively began collecting it and stopped spending pennies altogether. He also ensured that during any purchase he made, he would get at least 2 or 3 pennies as his change.
He also had a lot of help from people, who began contributing to his collection. Other children at school would also help him find as many pennies as possible. He would even pay them to bring him pennies so that he would have more satisfaction from his collection.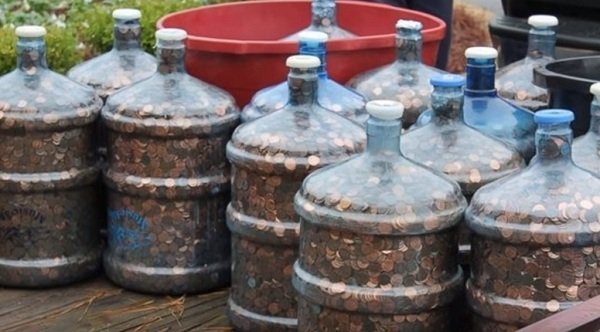 He hadn't spent his penny in a long time until recently when he required a major dental procedure. In the time of need, he turned to his lifelong savings.
Jenni Cole, the Vice-president of Anders' bank, revealed that it was a shock for everyone at the office when Anders brought in every penny he had in his collection to make a deposit.
They counted each penny he had collected and found it was all worth $5,136.14. Additionally, a rare penny was also discovered which was worth more than $2,000.