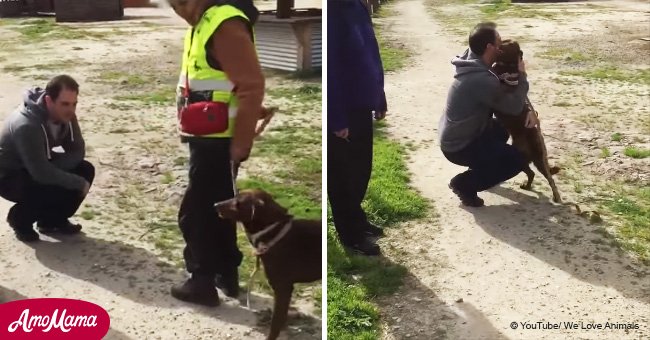 Lost and alone for two years, a depressed dog reunites with her owner
A dog named Pakita is given a new lease on life after she smells a scent that was familiar to her.
As reported by We Love Animals, Pakita struggled to find a home for two years. An unnamed individual found her walking on the roads as a stray.
That person dropped off Pakita at Argentina's Arca Animal refuge, where she shared the barren place with other unwanted dogs.
Although Silvia Ferreyra, a volunteer, welcomed Pakita with open arms, she was still depressed and aloof.
The poor canine was always putting her head down and make herself shrink as much as she can. She also stayed in a corner, fearful of human interaction.
Feeling sorry for Pakita, the workers decided to take a good picture of her and shared it online for possible adopters.
A woman sent them a message shortly, claiming that her son, Ariel Naveira, was the owner of Pakita. According to the sender, they'd been looking for the dog for quite a long time.
As it turned out, two years ago, Pakita left Ariel's home and he thought he'd never see her pet again.
The owner was very excited thinking that the dog in the picture could actually be his missing dog.
Ariel went to Arca Animal refuge the following day. At first, Pakita had been skeptical when she was brought out. But when she caught a familiar scent, she became excited and overjoyed.
The two were reunited and now happy to have everything back to normal.
Pakita started to slowly come out of her shell. She also became comfortable with physical contact.
One year later, the dog's overwhelming happiness at being back home still hasn't faded.
"We are super happy," We Love Animals quoted Ariel as saying.
Please fill in your e-mail so we can share with you our top stories!