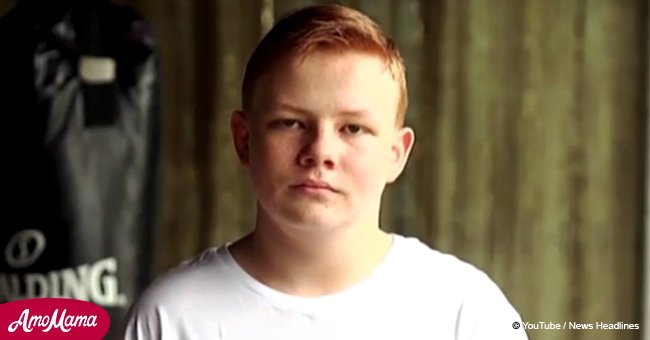 Queensland boy's desperate plea to the bullies: 'I want it to stop'
A Queensland boy named Brian Birchall has been relentlessly bullied since he was just 3 years old. The boy changed school 7 times in 7 years.
The 12-year-old Queensland boy is constantly bullied over his red hair and finally tried to kill himself twice in the last month.
According to The Daily Telegraph, the tormented teenager appeared in channel 10's The Project explaining how does this situation affect him.
"My name is Brian. I'm 12 years old. I've been bullied all my life and I want it to stop," he pleaded during the TV show on Sunday night.
The bullying got to the point that he decided to stop going to his classes at Gympie High School in the last six weeks.
During the show, the boy explained how did the whole bullying situation started, claiming that it hasn't stopped, even getting worse over time.
"It started with my red hair ... then there were names, then it turned into fights and then it would just get worse and worse and worse," Brian told The Project's Lisa Wilkinson.
According to The Sun, on his last day of school in 2017, Brian was surrounded by a group of boys who brutally assaulted him for around three minutes.
The next day, Brian tried to suicide and tried again less than a week later. His family is trying to get him back to school, but were forced to keep him at home for his own safety.
His family released a heartbreaking photo of him lying in a hospital bed, in a bid to call for more action against bullying.
The family also launched the campaign Fight the Good Fight Against Bullying as a way to bring more attention to the complicated situation.
Please fill in your e-mail so we can share with you our top stories!