Hard to imagine that these giant squirrels really exist
John Koprowski couldn't believe his eyes when he spotted an Indian giant squirrel.
The squirrel expert was visiting India in 2006 when he first saw the giant squirrel, as reported by The Dodo.
Because of its sheer size, Koprowski thought that the Indian giant squirrel, also known as the Malabar giant squirrel, looked more like a primate than a squirrel.
Indian giant squirrels are twice larger than an eastern grey squirrel. They can stretch up to 36 inches long.
Koprowski, professor and associate director at the School of Natural Resources and the Environment at the University of Arizona, was also amazed by the beauty of Indian giant squirrels.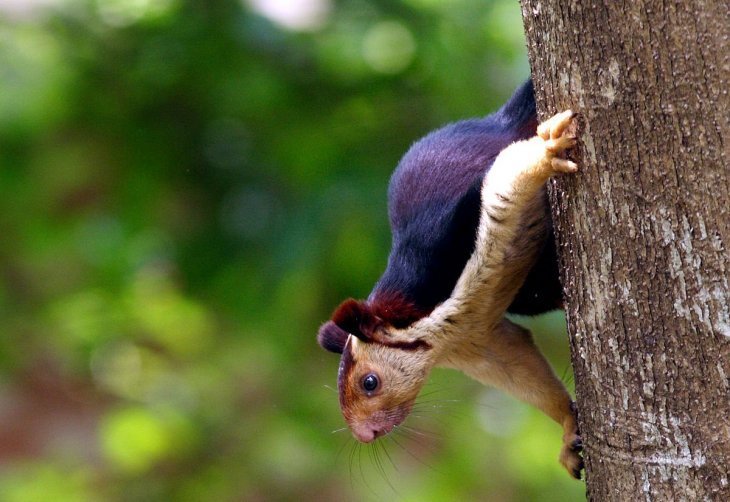 "In the shaded understory of a dense forest, the patchy colors and dark hues are a great adaptation to avoiding detection," he told The Dodo. "But when you see these in the sunlight, they show their 'true colors' and beautiful pelage."
Malabar giant squirrels are also characterized by large furry ear tufts and robust forelimbs. Living primarily in the forest canopy, these species are rarely seen touching the ground.
Unlike the squirrels that are commonly seen in North America, the Malabar giant squirrels thrive far away from human settlements.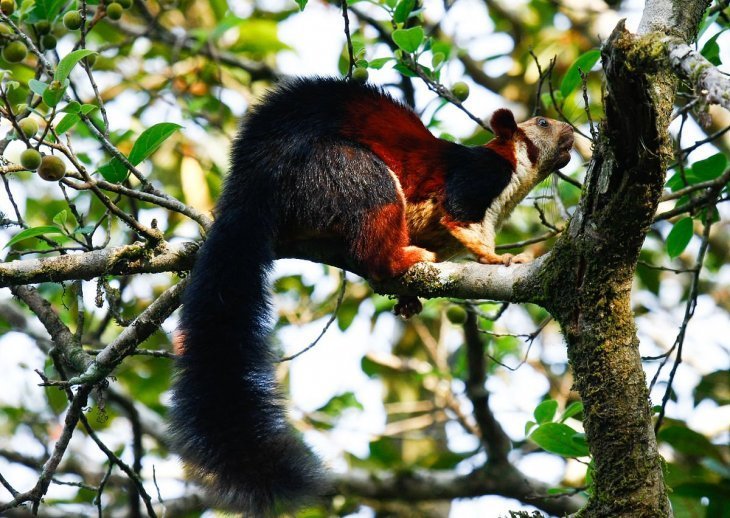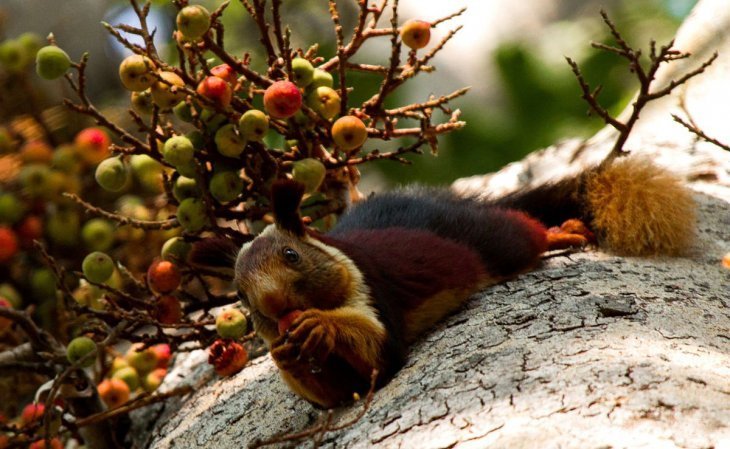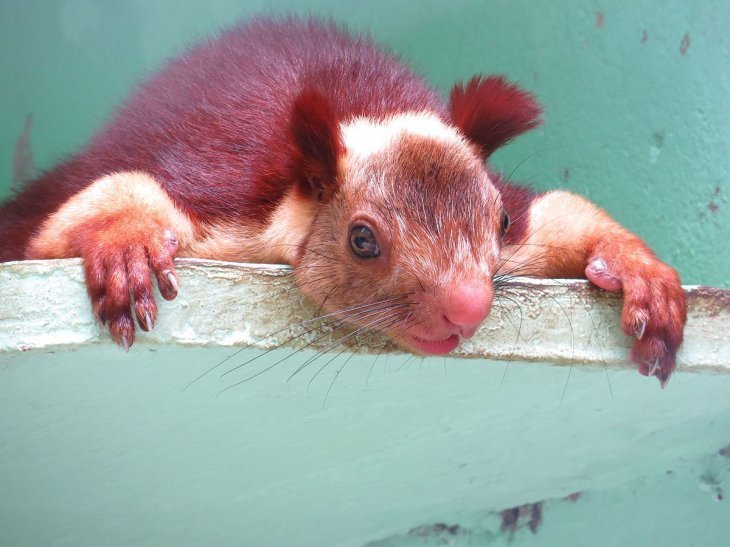 One has to go deep into the forest to observe these wild creatures. These squirrels have been spotted in eastern and southern India.
Pizza Ka Yee Chow, a squirrel expert and research fellow at Hokkaido University, said the Malabar Indian giants are shy.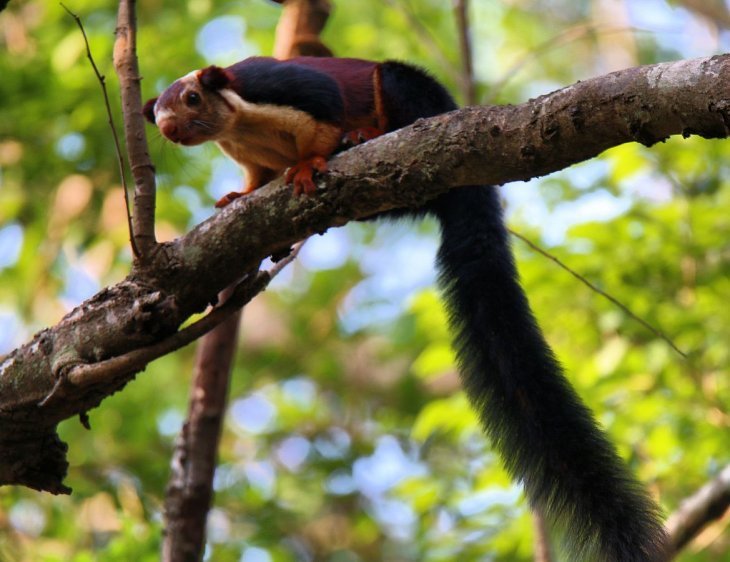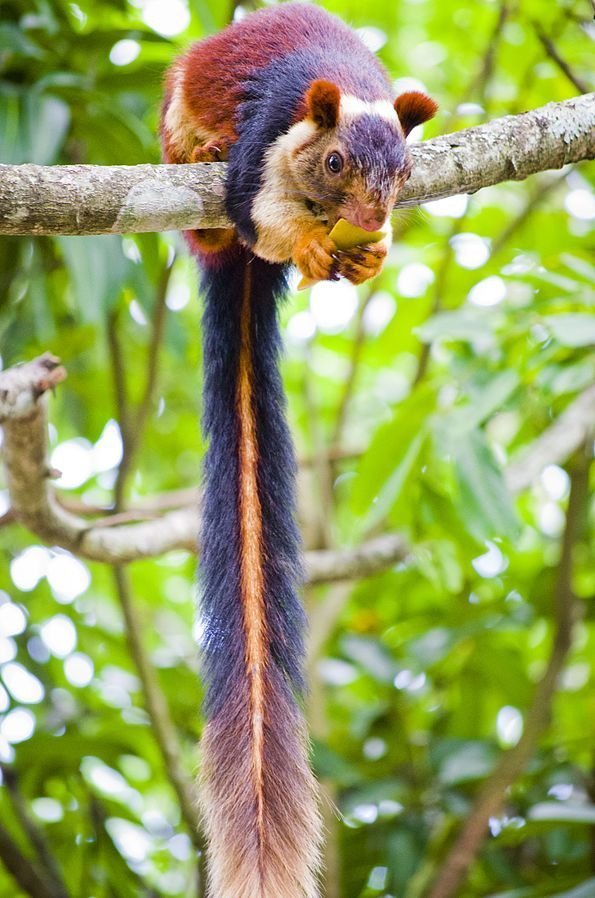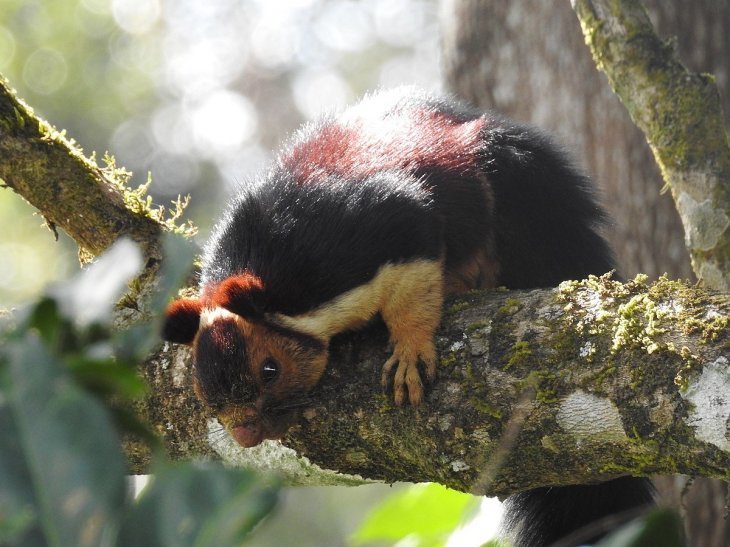 "One of my friends who lives in India shared with me that the best way to see these giant squirrels is to climb up on a tree, stay very quiet and wait for them to emerge from their nest," he told The Dodo.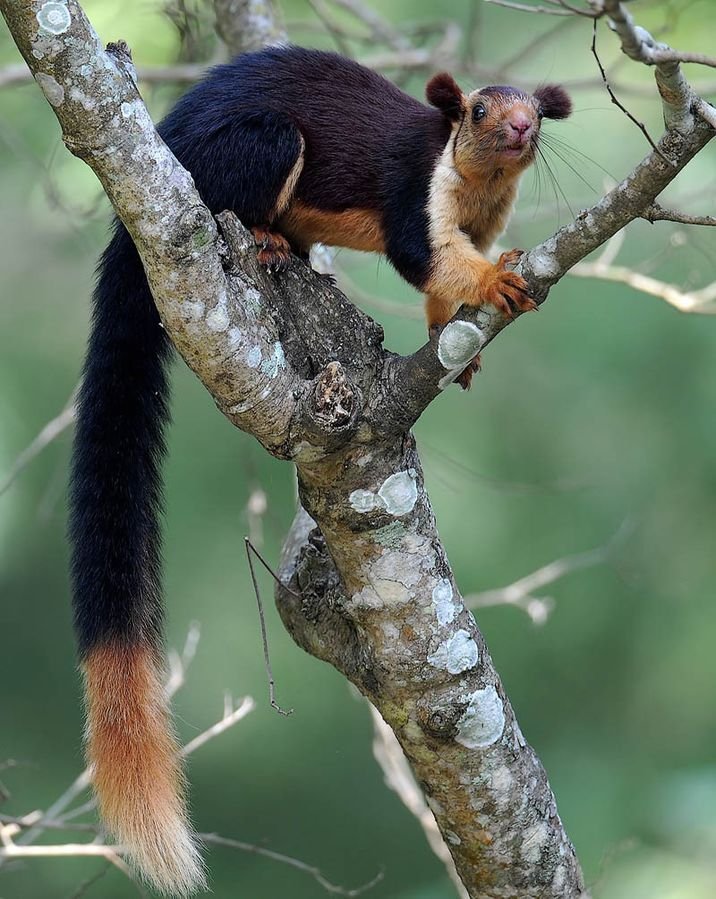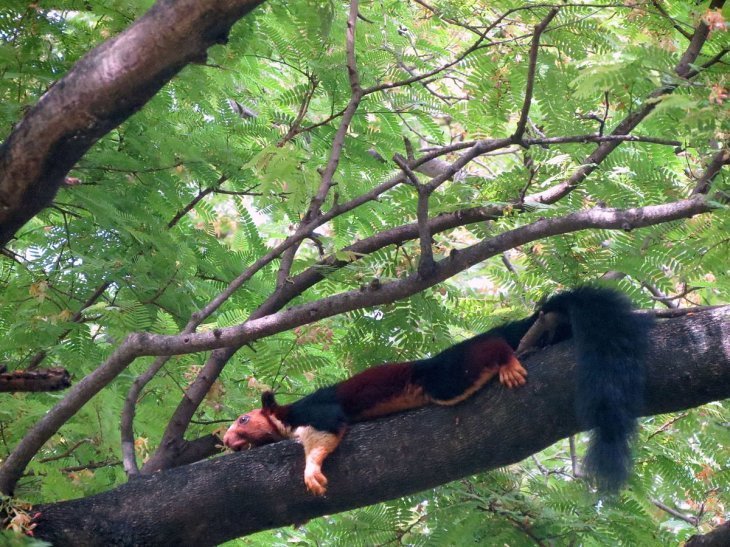 The Malabar giant squirrels are not considered threatened species. The International Union for Conservation of Nature lists them as a species of 'least concern.'
But with a declining population, these giant squirrels may soon be considered endangered species if efforts are not taken to protect them.