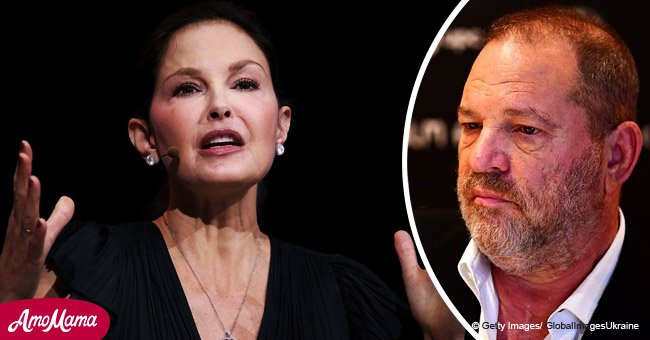 Actress Ashley Judd sues Harvey Weinstein for damaging her career
The 50-year-old claims that she wasn't able to get better roles due to the disgraced movie producer's intervention.
On April 30, 2018, it was announced that Ashley Judd and her lawyers filed a lawsuit against Weinstein for hindering her career and sexually harassing her on and off set.
More than money, the actress wants justice to be made, which is why she is ready to go to great lengths to make sure that Weinstein gets the punishment he deserves, as reported by ABC News.
During an interview with Diane Sawyer, which took place in October 2017, Judd revealed that she lost several career opportunities, as well as money, status and prestige, after refusing Weinstein's sexual advances.
According to her, in 1997, she was filming a movie when the producer, who is currently 65 years old, summoned her to his room. He offered to give her a massage and asked one in return.
"I fought with this volley of 'no's,' which he ignored. Who knows? Maybe he heard them as 'maybe.' Maybe he heard them as 'yeses.' Maybe they turned him on."
After that, Weinstein asked her to pick an outfit for him to wear the next day. The actress said that she refused to sit down the entire time and spent a few minutes cowering in the hallway to avoid him.
Judd was horrified when he asked her if she wanted to watch him shower, and made a deal with him so she could leave. She told him that she would but only after winning an Oscar in one of his movies.
In 1998, the 50-year-old received a proposition from Peter Jackson to play a role in The Lord of the Rings trilogy, but the conversations stopped due to Weinstein's intervention.
Jackson confirmed the story in December, saying that Weinstein ordered him to blacklist certain actresses, including Judd. Now, she wants nothing more than to fight for 'safe and equal workplaces' for women.
A representative from Weinstein retaliated by saying that the movie producer never defamed nor interfered in her private and professional life and that the 'most basic investigation' would reveal that.
This is another nail in Weinstein's coffin, who has been accused by over 50 women of sexually harassment, including Uma Thurman, Kate Beckinsale and Gwyneth Paltrow.
Please fill in your e-mail so we can share with you our top stories!