Katy Perry dons royal purple while gracing the red carpet for the first time since allegedly reuniting with ex
Katy Perry is set to receive $25 million to judge this season of 'American Idol', and she opted for a royal entrance at 'Westworld''s Season Two premiere at the Los Angeles Cinemara Dome last Monday. 
Katy, 33, looked glowing in a royal purple suit which had slanted cuff accents, and was cut high enough to showcase her bejeweled ankle-strapped open-toed stilettos which complemented her outfit. 
Perry chose to accessorize with pale pink nail polish, a shimmering diamond necklace, earrings, and a Louis Vuitton clutch. 
While Katy appeared to support 'Westworld' and not because she is acting in it, she currently stars as a judge on the 16th season of 'American Idol' together with Lionel Richie and Luke Bryan. 
Just recently, Perry was under controversy due to her kissing a particular contestant on the lips, rather than what was expected, which was a kiss on the cheek.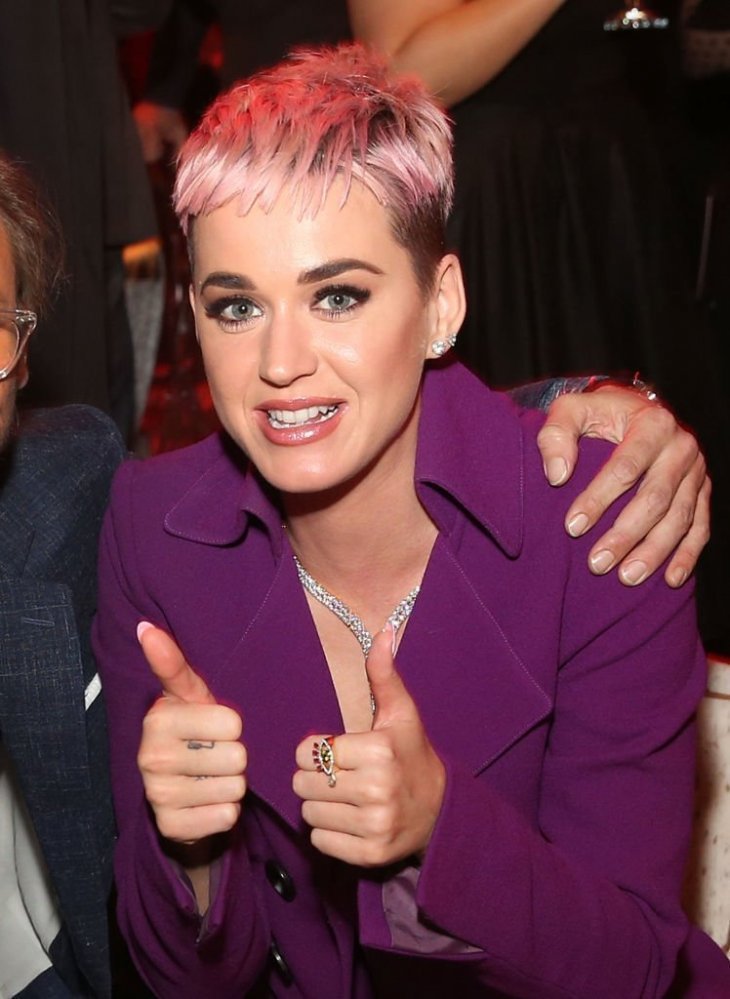 As previously seen on a report by Daily Mail, the contestant was Benjamin Glaze, 19, who was eliminated later on in the episode. While Perry invited him to kiss her on the cheek, she, without warning, kissed him on the lips. 
According to the 19-year-old, the kiss made him very uncomfortable especially since it was his first kiss. 
"I wanted to save it for my first relationship. I wanted it to be special."
Fans ridiculed Katy for what she has done, even claiming she crossed a line in the #MeToo environment, but Benjamin confirmed tha she had not. 
"I am not complaining about the kiss from Katy Perry at all, doing a few news reports and being interviewed by many different reporters has caused some major questions. I do not think I was sexually harassed by Katy Perry, and I am thankful for the judges comments and critiques. I was uncomfortable in a sense of how I have never been kissed before and was not expecting it."