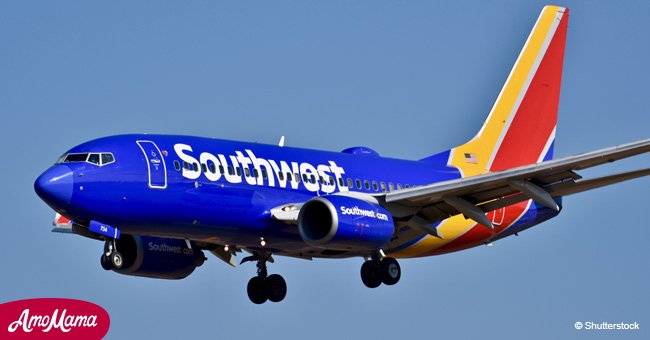 Southwest Airlines plane forced to land due to broken window
Flight 957 was supposed to go from Chicago to Newark, but the aircraft had to make an emergency landing in Cleveland.
On Wednesday, May 2, 2018, Southwest Airlines suffered yet another blow when one of the windows of the plane cracked. Luckily for the passengers, only the outer layer was damaged.
The airline will now conduct a thorough investigation to figure out why the window shattered, putting in danger the lives of those aboard the aircraft, as reported by TMZ.
None of the passengers were injured, and they were all safely escorted out of the plane. Alejandro Aguina, one of the passengers, was able to take a picture of the broken glass and shared it on Twitter.
But this wasn't a one-time occurrence. In fact, it is the second time in two weeks that Southwest Airlines has faced problems regarding the safety and reliability of its fleet.
On April 18, Jennifer Riordan, a 43-year-old Vice-President at Fargo Wells, lost her life after half of her body was left hanging outside one of the company's passenger jets at 32 000 feet.
One of the engines of the aircraft blew up and Riordan's window was damaged by the debris, causing it to burst. The mother-of-two was sucked out but passengers managed to pull her back inside.
Although Riordan wasn't propelled out of the plane, her injuries were much too severe and she ended up perishing.
The flight 1380 was bound for Dallas from New York, but Tammie Jo Shults, the pilot, was forced to land at the Philadelphia International Airport.
Shults, a former Navy pilot, was praised for her 'nerves of steel' and ability to safely return the Boeing 737 to the ground with a missing engine and a severely damaged wing.
Upon further investigation, it was discovered that one of the damaged engine's blades was missing and that the window revealed evidence of 'metal fatigue.' Later on, a piece of the engine covering was found near Bernville, Pennsylvania.
Please fill in your e-mail so we can share with you our top stories!