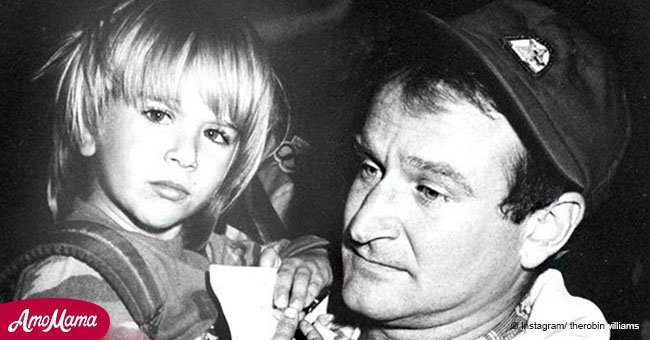 Robin Williams' son is no child anymore. He is making a name for himself in jail
The son of the comedy icon has his own way of bringing positive changes in the lives of the people.
As one of the greatest actors and comedians of his time, Robin Williams left behind a legacy of making lives better. According to Independent, his son, Zack Williams, was continuing his father's legacy but with a different approach.
Rather than joining the world of acting or entertainment, Zack decided to use his resources to give back to the community. And he chose to do this by signing up for a program that teaches prison inmates the value of money.
Zack is involved in bringing a positive change in the lives and attitude of those people who are serving their time in prison. He is teaching them that they can afford to build a good life for themselves and for their families even after quitting any form of illegal activities.
He has the support of one of the inmates, Curtis Carroll, in this endeavor. The source suggested that Carroll, who is also known around the San Quentin State Penitentiary as 'Wall Street,' is an expert in handling finances.
Carroll shares Zack's view regarding how money can influence people and can lead the people to live a good life if managed properly. So although facing a sentence for murder and armed robbery, Carroll is supporting Zack by passing his financial to the inmates.
They believe that most crimes in America happen because of money, so the two of them are dedicated to providing the inmates better alternatives for earning their finances and quitting the world of crime altogether.
Zack and Carroll are trying to teach inmates the smart ways in which one can use the money. They are also trying to pass on the value that stealing it won't provide much financial stability, nor give them a life within the law.
According to the source, the program has been so much success so far that it has now a long waiting list of the inmates.
Please fill in your e-mail so we can share with you our top stories!