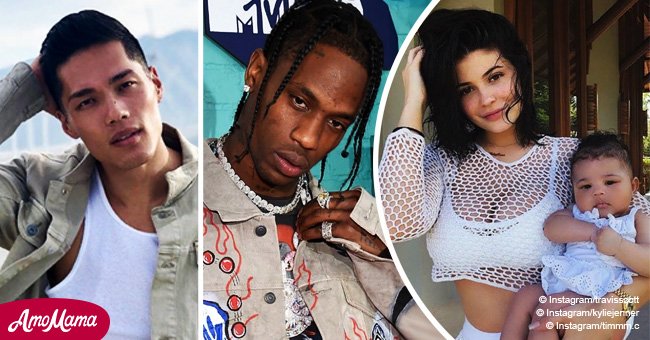 Fans believe that Kylie Jenner's bodyguard might be Stormi's real father
Kylie Jenner has found herself involved in a whirlwind of inquiries and theories regarding her daughter Stormi's real father.
Stormi was born on February 1, 2018, and despite the Kardashian star's love for Travis Scott, her boyfriend, some fans are convinced that the rapper might not be the baby's parent.
Instead, Tim Chung, Kylie's bodyguard, has been pointed out as being Stormi's real father due to the uncanny resemblance the two share, especially when it comes to the eyes, as reported by In Touch Weekly.
Although the controversy started on Twitter, with people tagging Kylie in most of their posts, forcing her to block quite a few of them, it was on Facebook that the topic spread like wildfire.
Pictures of Stormi and Chung have been placed side by side for comparison and not even critics can deny that the two share several physical features, such as the shape of the eyes, the mouth and nose.
Some people even suggested that the Keeping Up With The Kardashians star should agree to submit Stormi to a DNA test just to make everything clear.
Tim Chung, who can be found following Kylie whenever she leaves the house, is yet to comment on the rumors, but his Instagram page has also been invaded people asking him about a possible one night stand with his client.
Besides being a bodyguard, Chung is a model on the side and, just like Kylie, he has quite a legion of followers - around 155 000.
Despite the rumors that keep on flooding social media, Kylie and Scott have been focusing on raising their daughter, and they are already planning to have another child, more particularly a boy.
Please fill in your e-mail so we can share with you our top stories!