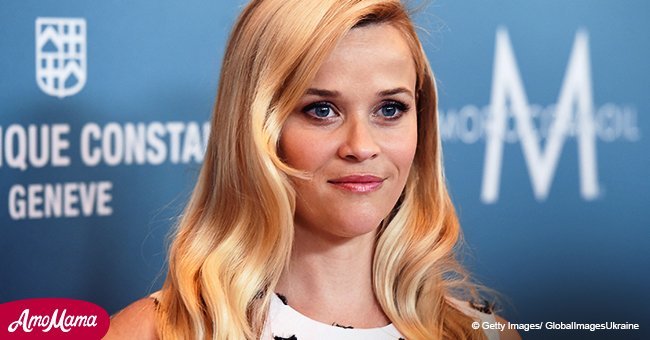 Reese Witherspoon shares a throwback photo from the 90's where she can't be recognized
Reese Witherspoon has made it a habit to treat her fans to throwback photos of her, and it has become something that people look forward to on a weekly basis.
Since the year started, Reese has been treating fans to photos of her when she was younger.
Much to the delight of her diehard fans, they have been able to reminsce Reese's younger days, and even previous styles which are both adorable and fun to look back to.
Just recently, Reese's followers saw a glimpse of teenage Reese Witherspoon on the set of her movie 'Teenage Wasteland'.
"#TBT to 90's vibes ! #QueenOfHearts #teenagewasteland"
In her throwback photos, Reese looks exactly like her teenage daughter Ava Philippe, whom she shares with her ex-husband Ryan Philippe.
The two beautiful girls share a striking resemblance which have been noticed by fans and the media alike.
Reese also shared a pre-teen photo of herself a few weeks ago, which was a studio portrait that came in black and white.
"Parasol, Top pony, Sassy smile, Cut off Jean overalls, 12 year old confidence. Just for clarification, I'm currently a much more impressive 5'2 " #OldHeadShot"
Witherspoon has been in Hollywood since she was a young girl, and looking back at her old photos proves just how much of a classic Hollywood A-lister she is.
Actors and actresses come and go through the years, but Reese's striking appearance, talent, and personality, has made her one of the most sought-after Hollywood actresses and has made her a staple throughout the years.
"Here's lookin' at you, weekend! (#FBF to 1996 Romeo + Juliet Premiere)P.S. I think I'm chewing gum"
If there is one thing fans can take away from all the throwback photos that Reese has been posting in the past few months, it's that she has aged gracefully.
Starting with small roles, which led on to bigger teenage roles, and now, mature and sophisticated roles, Reese Witherspoon has been a powerhouse in Hollywood, and it seems like that isn't going to change soon.
Please fill in your e-mail so we can share with you our top stories!