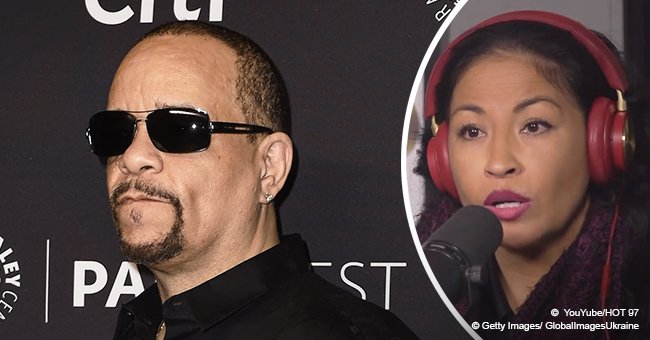 Remember Ice-T's gorgeous ex-wife Darlene? Their handsome grown-up son looks more like Ice-T now
- AmoMama has learned from I Love Old School Music some details that have been unravelled about rapper and actor Ice-T's immediate past.
- The legendary on-screen figure's relationship with his former wife, Darlene produced a boy who has now grown into his doppelganger.
- The young man's existence would have been a troubling link to the past had they split on bad terms, seeing their strong resemblance.
Before CoCo Austin broke out of obscurity with her unbelievable hourglass figure and claimed Ice-T's vulnerable heart, there was someone as irresistible.
The world of entertainment sure remembers Darlene Ortiz as the actor's former spouse, making them one of America's power couples.
Fine, CoCo Austin's unabashed displays with her manipulating physique won her more than a beauty pageant and millions of swimsuit sales.
That doesn't negate, however, the impact of the rapper's relationship with his immediate past wife, Darlene who helped foster his fame.
Go on and guess who was showing off their hotness way before CoCo and Kim Kardashian got shot into the limelight!
She was with Ice-T far back as then, posing in a daring album photo for Ice-T's 'Power' LP, earning the name 'The Syndicate Queen.'
That's beyond their relationship, to the aid she provided his music career, working with him on several music videos.
Although they soon split like most love stories eventually come down to, she certainly wouldn't pass off the chance to do life with him again.
They even have a son together, who as at four years ago hit another milestone, adding one more year to his 22 years.
We did the math with you, so that means Ice Marrow is still either 26 or has hit a full-blown 27 years.
It's not likely anyone's about to deny that the more this man grows, the more he could be traced to Ice-T.
He looks so much like his dad that anyone would be assured he's his son, except for the fact that he's less physically built than his actor dad.
Darlene strikes one as a woman whose inner beauty maintains her outward appearance rather than make for its actual premise.
What more could be a justifiable reason than that she still holds Ice in high esteem, even if he didn't fully fulfil his promise where Marrow was concerned!
Life goes on, and Darlene's best isn't in the past as she currently co-hosts the Gary Holcomb internet show, also doubling as a fitness instructor.
That means you still might find yourself slobbering over her, not minding the 29 years between her mischievous thong album cover shoot or not!
What do you think about her son's resemblance to Ice-T?
Please fill in your e-mail so we can share with you our top stories!