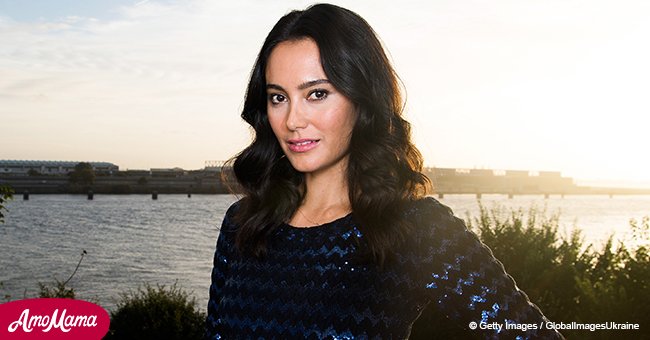 Bruce Willis' second wife Emma shares an adorable photo of herself with two little daughters
Emma Heming Willis, mostly known for being married to Bruce Willis, is a fierce mother, and not just in the sense of her protective nature to her kids; but also for her stunning beauty and fashion sense. She shared beautiful photos of her and her loved ones on Instagram.
Emma Heming Willis recently shared a photo of her and her beautiful daughters on Instagram that over 2,000 fans loved. She is not only a mother to two beautiful girls but also wife to actor Bruce Willis and entrepreneur at a natural care products company, CocoBaba.
The photos Willis posted were taken during an interview and shoot for The Glow, a magazine that tells tales of mothers and how they overcome the challenges that they encounter. Her story was quite captivating as she at one point revealed that she was in immense pain following the birth of her firstborn, Mabel.
"My recovery after Mabel's birth was definitely not comfortable. She weighed more than 9 pounds, and it took me more than two hours to push her out. I had second degree tearing, which required stitching. I had read so many books on what to expect and do while I was pregnant and how to care for your child once you've had the baby, but I really seemed to have missed those chapters discussing how to take care of yourself after birthing. No one really talks about it. Oddly, I never considered what the pain level would be after the birth! I could hardly stand up straight, let alone walk. It took me a good while to bounce back physically. As for mentally, I would say I had a case of the baby blues, but that subsided after just a few weeks."
Willis also revealed that Mabel was quite the outspoken child that neither she nor her husband is but she has taught them how to engage with her. Their second born, she says, is less talkative, but quite intuitive. What a mix! They make a beautiful family.
Talk to us in comments.
Please fill in your e-mail so we can share with you our top stories!