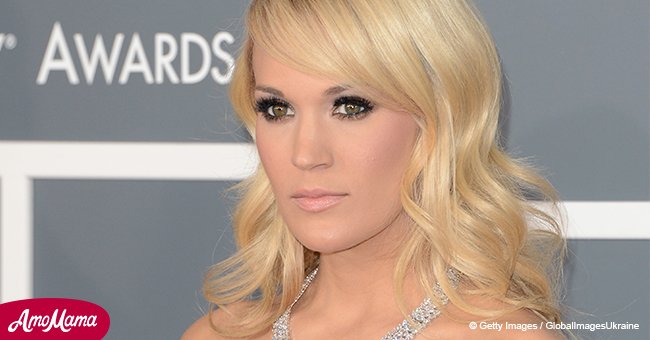 Carrie Underwood was spotted enjoying Broadway show with family after gruesome face injury
The singer puts on a brave and flawless front as she flaunts her reconstructed face months after her tragic accident.
After months of hiding following her tragic fall, Carrie Underwood has recently emerged, bravely exposing her healed face to the world.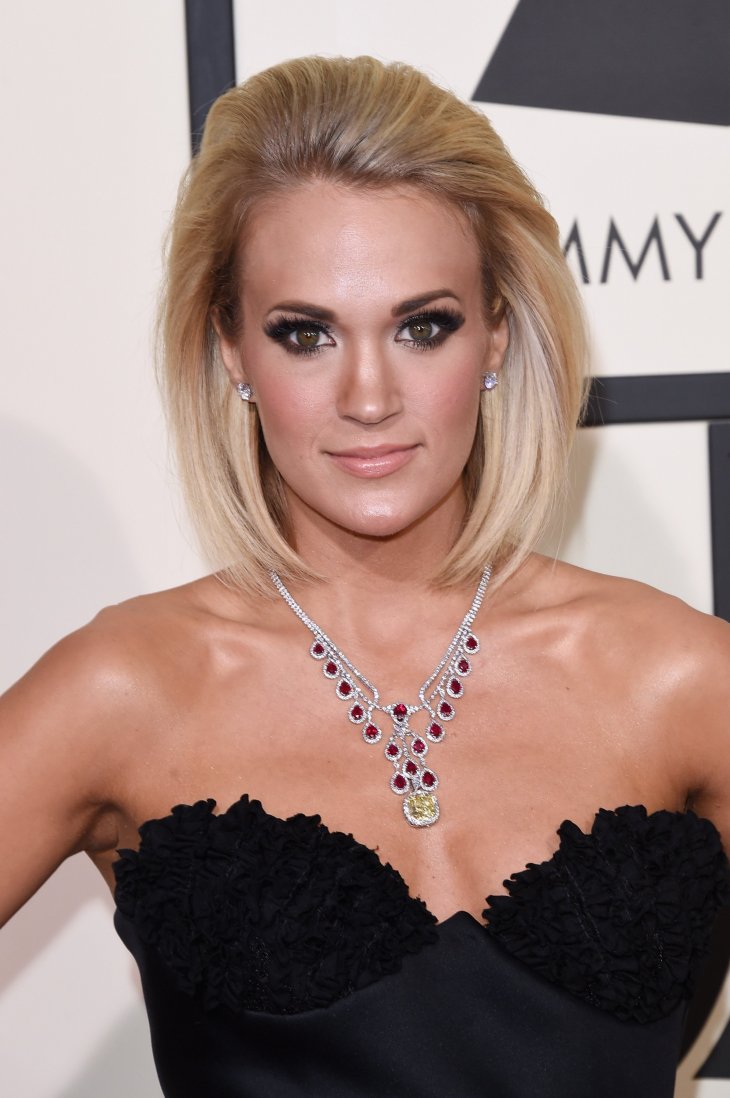 Source: Getty Images / Global Images of Ukraine
Spotted in Broadway as she set out to watch Cindy Lauper's 'Kinky Boots' with her family, the country singer who last year fell off her stairs causing 40-50 stitches on her face, looked more beautiful than ever, a clear sign her gruesome facial injuries have healed.
Dressed in a pair of tight blue jeans, a floral top and tan heeled boots for her theatrical outing, the 35-year-old looked flawless though she kept her head down in photos featured in Radar Online's article. But with her hair tied up in a tight bun, there was hardly any visible scar from her traumatic fall.
Carrie's first public appearance since her accident happened on stage at the recent Academy of Country Music awards where she delivered an emotional performance of 'Cry Pretty'. In tears, she earned a minute-long standing ovation after.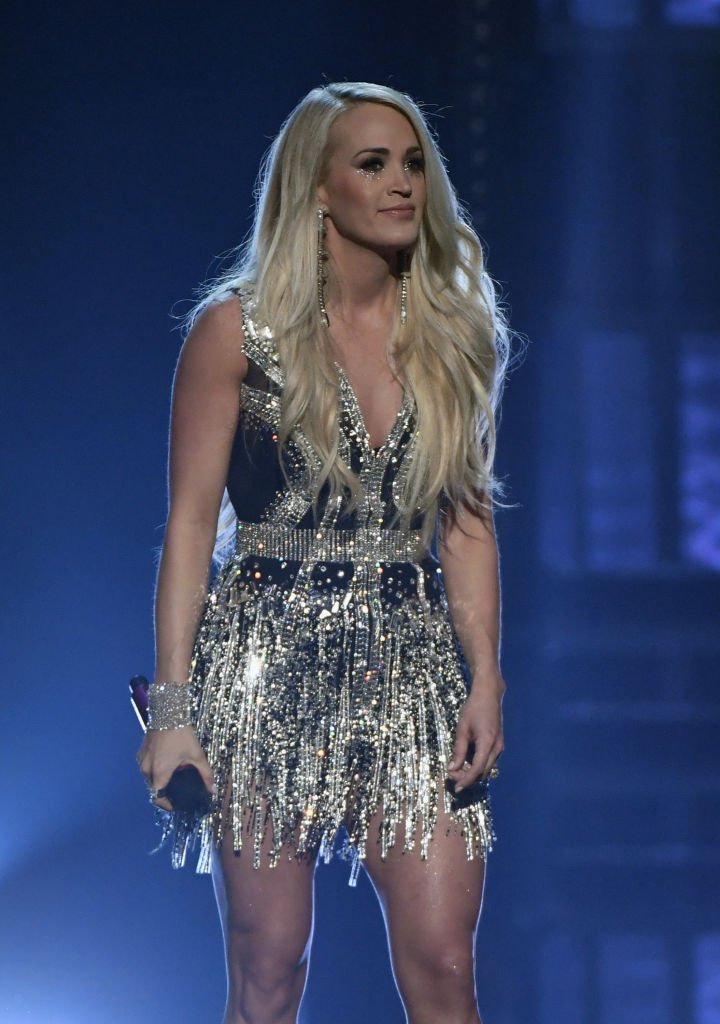 Source: Getty Images / Global Images of Ukraine
It was the first time she revealed her reconstructed face after months of hiding and though fans rejoiced over her return, there were online bashers who chose to criticize her. They accused her of using her tragedy as a means to gain more attention. When she warned fans to expect her to look a bit different, many condemned her for using plastic surgery to cover her scars.
But despite all the negativity, Carrie seems to be over the incident and is now moving forward healthier than ever. Her latest outing is proof that she's back to living a normal life and finding happiness in it.
Please fill in your e-mail so we can share with you our top stories!