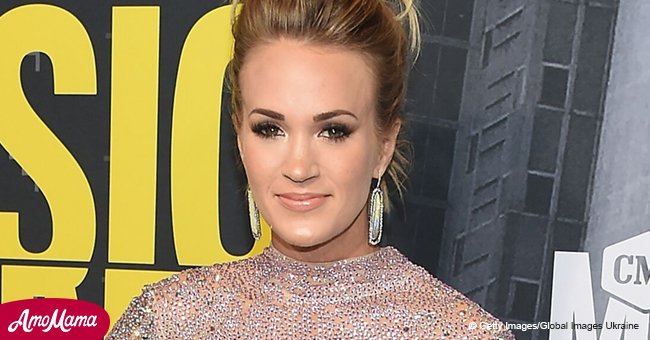 Carrie Underwood's new photos with her mom shows her alleged scar after a facial injury
One picture, in particular, might just have an outline of her scars.
Singing superstar Carrie Underwood recently managed to thrill fans with her comeback performance and her latest project Cry Pretty.
But fans and followers still remember the ghastly fall that she had last November, which left her with multiple injuries.
And while she seems to have moved on, one of the recent pictures shared by her have caught on attention for revealing what is possibly a scar from her accident, as reported by Pop Culture.
The 35-year-old celebrity posted a picture of herself and her mother Carole on the occasion of Mother's Day.
The mother and daughter posed happily along with a group of women to promote Underwood's very own fitness brand, CALIA by Carrie.
As a caption for the photo, Underwood expressed her excitement about a group of strong women, including her mother, coming together to celebrate fashion, physical fitness and some light-hearted fun.
In her view, bringing a team of incredible women for CALIA by Carrie was a unique way of celebrating the spirit of motherhood.
In that particular photo, there seems to be a mark on the left side of Underwood's face. Although the marks are too light to know for sure, online followers have been suspecting that these are scars from her fall.
Source: Twitter
Underwood had recently broken her silence about the severity of the accident last year. She narrated that she was taking the dogs out when she tripped and fell.
She had her dogs on the leash in her left hand and was walking down a few steps when she fell. She missed a step and fell on her face.
When she got the bruising around her lip examined, she realized that she had cut her lip. This rendered her unable to perform or record for several weeks.
Please fill in your e-mail so we can share with you our top stories!