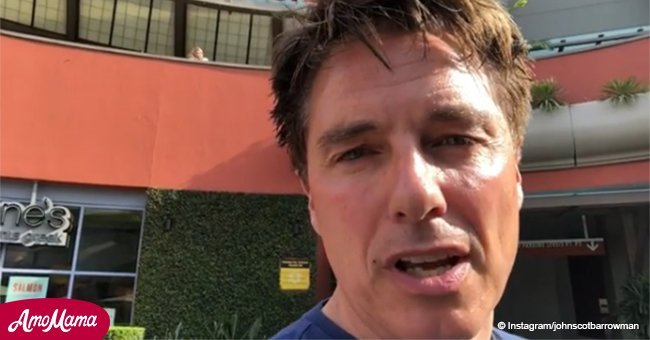 TV star attempted to buy a homeless man new clothes but market employee stopped him
An act of charity and compassion was thwarted by interfering store clerks at a well-known Chain Store.
John Barrowman was astounded when Target employees stopped him from giving away his money to a homeless man.
The 51-year-old actor who is best known for his role in Desperate Housewives met a homeless man out on the streets and led him into the store.
There he helped him pick out a jacket and a shirt, and bought him a $40 gift certificate which he could spend as he wished.
On his way to the register, Barrowman was stopped by a Target employee who told him he should not 'give' to the homeless man whom he considered 'undeserving'. Barrowman was angered especially as his homeless companion was humiliated.
Outraged, he shared his experience with his 500,000 Twitter followers. Barrowman is known for championing causes, especially those that touch on the dispossessed and needy.
It is estimated that there are 1.56 million homeless Americans, and the resources available to succor these people are sparse. Barrowman pointed out that if every citizen reached out, the quality of life of the homeless would be vastly improved.
He has campaigned widely for education to prevent homophobia in schools, which subjects so many young homosexuals to vicious bullying.
Please fill in your e-mail so we can share with you our top stories!