Bruce Willis´daughter Rumer shares sweet throwback pic with her dad. She was such a cutie
The actress posted a nostalgic photo of herself with her father and she looked so adorable and beautiful.
In the photo that Rumer Willis shared on Instagram, she exchanged looks with her young, handsome father Bruce Willis. The young Rumer had curly locks and seemed to be listening to whatever her dad was saying.
She simply captioned the photo with, "PAPA." Based on the comments from the followers, the photo seemed to be captured at a time when Bruce was filming Fifth Element.
The 1997 science-fiction action film also starred Milla Jovovich and Gary Oldman. Many of the fans in the comment section expressed how it was their favorite movie. Some were in awe of the actor and others remarked how cute Rumi was. Other comments included:
"One of the greatest of all time!!! A true Legend."
"You're so cute and papa always rules"
"Look at how Tiny you were!! Just little munchkin!!"
"Wow Rumi. What a beautiful pic"
"Aaawww! That look on your face!!! Adorable!"
Rumer is no longer the little girl in the picture. She has grown up following the footsteps of her famous parents—Bruce and Demi Moore. She is now 29 years old and was recently seen at Marie Claire's Fresh Faces event in Los Angeles.
She donned a champagne-hued frock and a matching robe at the star-studded event. The Dancing With The Stars season 20 winner paired her dress with strappy heels. She finished off the look with a dab of pink lip liner and her straight blonde hair styled in a bob.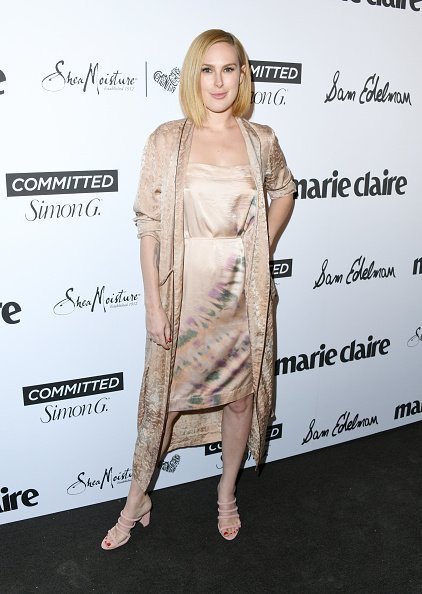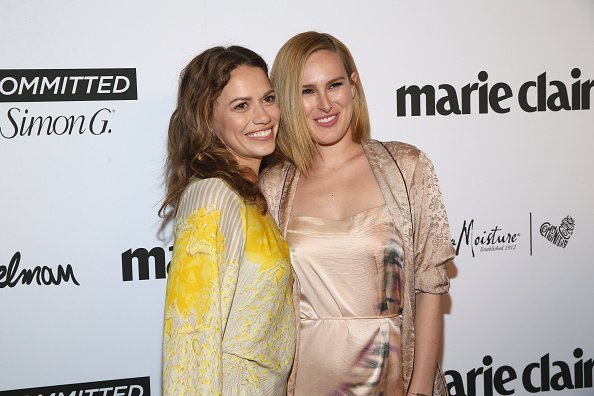 Other stars who attended the occasion were Chloe Bennet, Madelaine Petsch, Bethany Mota, and Lili Reinhardt.