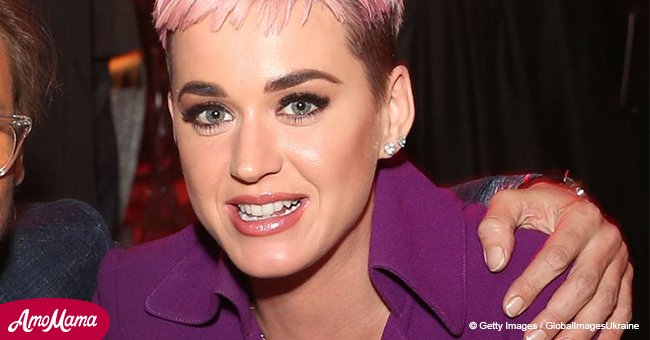 Katy Perry hits Met Gala wearing an exotic outfit with huge wings reportedly upsetting stylist
This year's Met Gala's had a religious theme and Katy Perry decided to bring her angel wings to the event. As Hollywood Life reports, the star almost caused a stir with the said wings.
Katy Perry's stylist, Jamie Mizrah, almost got knocked off the red carpet at the Met Gala by her client's massive wings. Mizrah was fluffing the wings a little to make Perry camera ready when she was clobbered with the massive accessory.
It wasn't by design, you see. Perry turns around so she can walk down the red carpet, without knowing that her stylist is right beside her. One of the artist's eight-foot-tall wings makes contact with Mizrah's head and the stylist gasps in horror. Luckily, she recovers fast and smiles for the cameras, making way for Perry who continues her walk down the red carpet.
The incidence would have gone unnoticed had it not been captured on E!'s red carpet live stream. Naturally, the giant wings called for attention and so all eyes were on Perry when she made her entrance. The clip made rounds on Twitter and people had lots to say.
One commenter noted that the artist wasn't apologetic at all while another wondered loudly how many got hit with the giant wings that night.
Commenter one: "I gotta ask, how many people did Katy Perry accidentally hit with those giant wings

Commenter two: "Did anybody else see Katy perry smack that girl with her wing. omg. And she didn't even say sorry."
The incidence was not the only one for Perry on Monday night. She almost never made it to the event, thanks to a stalled vintage Rolls Royce convertible. In a footage showing the events as they unfolded, Perry is seen standing at the back of the car saying to someone, "I think the car won't start."
Well, at least they made it to the gala.
Please fill in your e-mail so we can share with you our top stories!