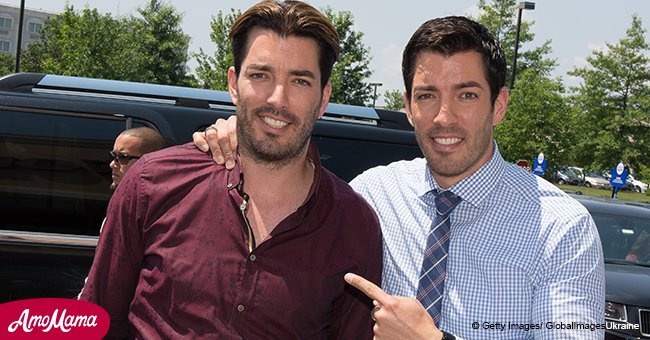 Drew Scott has a surprise bachelor party ahead of his wedding
Drew Scott and his fiancée Linda Phan had an amazing bachelor and bachelorette parties. These events occurred this week just before the wedding this weekend.
According to Drew's Twitter post, he and his friends and male family members had a treasure hunt in Italy. Phan visited a heritage site with her group as part of her activities.
Drew and Phan are getting married this weekend in Italy. The couple's bridal party includes 20 of their closest friends and family members.
Drew has two best men, his twin, Jonathan, and their older brother J.D. They were in charge of the couple's pre-wedding events with the help of Phan's sister April.
Phan opted to have no maid of honor for her big day. However, the pre-wedding events were a surprise for the couple.
The bride to be revealed that they weren't allowed to have a say in the event planning. The pair's excursions for the day were separate but in the end, they all came together.
Drew's brothers planned an elaborate treasure hunt for his group, which included their father, Jim. Throughout the day, they worked on the hunt before meeting up with the ladies for an evening of cocktails and karaoke.
"That's the one thing we wanted to have. At the end of the day, we all get together and celebrate together."
Drew Scott, People, May 9, 2018
Phan and her group had a much more relaxed celebration. "So we are celebrating her bachelorette party by exploring a small town that's a UNESCO World Heritage site on bikes!" said April.
They ended their scenic adventure with a local cooking class in another village. There they learned how to cook in the authentic Puglia way.
The couple also had a few surprises of their own for their friends. Drew gifted his groomsmen with personalized gift sets by Swanky Badger.
His soon-to-be bride gave her wedding party PJ sets and scarves by Cloroom and Wayu Shigra Bucket Bags from ME to WE, hand-woven by artisan partners in Ecuador. The couple got engaged in December 2016.
They also brought along presents for their 300 guests. Each guest received two travel bags designed by Lug, custom pizza cutters, and plates that they created with Fortessa, the manufacturer of their Scott Living line.
The set will be available for purchase on Amazon. Each set sold will see Fortessa donating to the #WeMovement which provides one person in need with clean water for life.
This cause is the same one that they have asked guests to donate to in lieu of gifts. Drew shared that he didn't care what will go wrong on his wedding day as long as they have their family and friends together.
Property Brothers: Drew & Linda Say I Do will premiere on June 2, 2018, at 9/8c on TLC.
Please fill in your e-mail so we can share with you our top stories!