Melania Trump dons an eye-catching $1,000 pink suit during a public appearance
Melania Trump was invited again to the annual Senate Spouses Luncheon. There she looked her best in a suit that retails for more than $1,000.
At the event, she spoke about an initiative she had launched a day before. The Luncheon was held on May 7, 2018, according to Yahoo.
Melania Trump was the guest of honor for the second year in a row at the Senate Spouses Luncheon. She shared on Twitter that she was 'honored' to be able to represent her Be Best initiative there.
For her appearance at the event, Trump wore a structured pink jacket from Tibi. The jacket retails for $595 on Net-A-Porter. The product's description reads: 'Tailored with the perfect fit and cut in mind, this slightly oversized double-breasted blazer is made from satin-twill in a fresh baby-pink hue. The coolest way to wear it is with the matching pants.'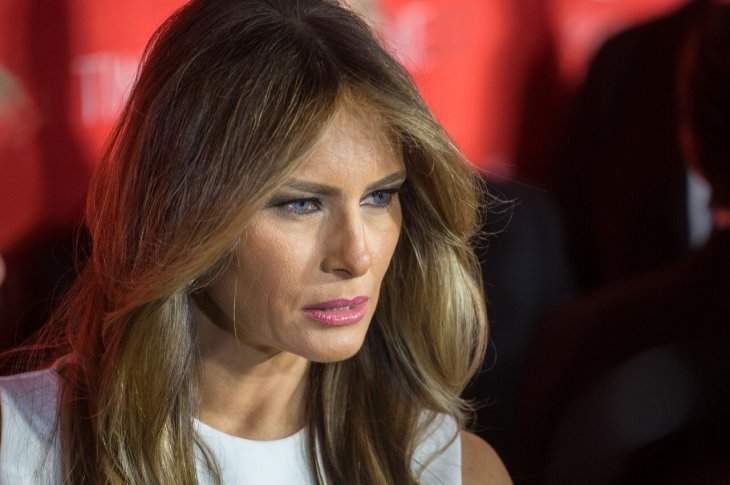 Trump heeded the advice and wore the satin-twill tapered pants which retail for $450. At the event, the First Lady shared that the Be Best initiative was focused on children and the programs that young people had created in order to make a difference in the future.
"I realized that everything I love has clean lines and is slightly feminine — not girly, but feminine."
Tibi founder Amy Smilovic, Yahoo, May 9, 2018
She shared that she wanted to help shine a spotlight on the people, organizations, and programs across the country that were helping children overcome the issues they faced while growing up.
The First Lady thanked those in attendance for supporting one of the organizations she had chosen to highlight. She shared that on Veterans Day in 2015 an event occurred.
We just love you Melania! You are the best FLOTUS Ever!

— Lucky (@buybuyca) May 8, 2018
You look fab

— Gema Puenteviejo (@GemaPuenteviejo) May 8, 2018
Preston, who was just 10 years old at the time, visited his grandfather's grave and noticed the lack of flags and flowers on other local veterans' graves. The boy decided to create a nonprofit that he called Preston's Veteran Flowers and Flags. 
Trump shared how pleased she to be notified that this year's donation from the Senate spouses was donated to Preston's Veteran Flowers and Flags. She also made the time to pose with two women from the Senate Spouses group.
In that photo, she was pictured holding a shirt from Preston's organization.