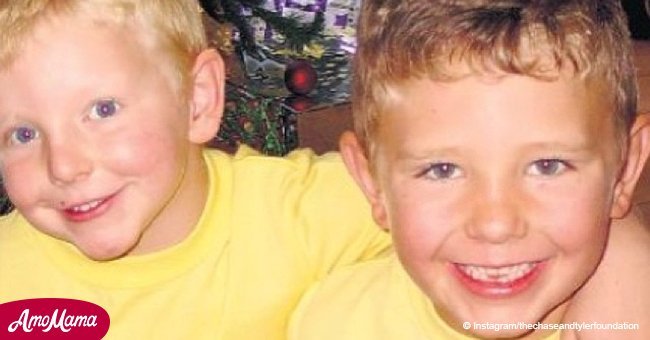 Mother warns of carbon monoxide poisoning after losing her two sons
A woman lost her two children to a 'silent killer,' and she is now determined to use her tragedy to help other families.
Vanessa Robinson lost her sons, 8-year-old Chase and 6-year-old Tyler, to a carbon monoxide poisoning at their rental home, according to an article she wrote in Mamamia.
The bereaved wrote in her article that she wanted to share the details of the tragedy so that other families could avoid the sad fate that she had to endure
Robinson was a single mother to both the children. The family lived in a rental Shepparton home, which had a gas wall heater that hadn't been serviced properly by the landlord.
One Saturday night in May of 2010, she put her children to bed and left the gas heater running because of the cold weather.
Later, in the middle of the night, the two boys came to her room 'unsettled' and went back to sleep with her. Unfortunately, that became the last time she ever held her boys in her arms as they died in their sleep.
When the inspectors visited their home, they confirmed that the carbon monoxide reading inside the house was 500 times above the safe zone. The malfunctioning gas wall heater was declared the cause of the death.
During the night, the heater had been leaking carbon monoxide, or CO, which is a 'silent killer.' The gas cannot be discovered as it doesn't smell and can't be seen or tasted.
The faulty heater leaked the gas that not only took the lives of Robinson's sons but also left her with long-term health problems.
Robinson wrote that she still continues to have health problems related to heart damage, reduced memory, and limited use of one of her arms, which was caused by exposure to CO.
In the memory of her children, Robinson launched The Chase and Tyler Foundation that works to raise awareness about carbon monoxide poisoning and help families reduce their risk.
Please fill in your e-mail so we can share with you our top stories!