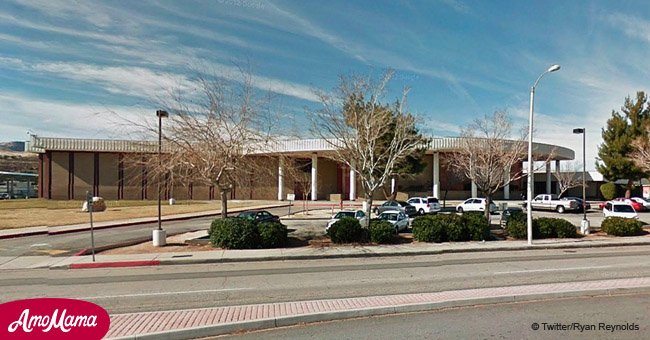 Shooting reported at California high school
The shooting problem in the U.S. seems to be out of control. This time, the victim was a 14-year-old student at Highland High School in Palmdale, California.
CNN reported that the incident took place around 7 a.m. PT, when some students were arriving school. Sheriff's Captain Darren Harris admitted that the principal suspect of the shooting was another 14-year-old student who was in custody.
The wounded teen, who was shot in his arm, brought himself to a hospital and he is expected to recover with no major side effects. The details of the incident, including the shooter and the victim's names, have not been revealed.
So far, all that is known is what witnesses described. Those who were outside the school said that they heard a gunshot or gunshots and soon after that, many students started running from the building.
A Los Angeles County fire official also added that the suspect left the scene but was quickly apprehended near a Vons grocery store about a mile from the school.
Police investigators found a rifle 'a distance away from the school in the desert' that is believed to have been used in the shooting. Ricky Munoz, the brother of two young students, pointed out that he got a call from them only a minute after he dropped them at the school.
They asked him to pick them up quickly due to the shooting. One of the brothers told Munoz that he heard only one gunshot before students started running.
The 18-year-old daughter of Nadine Luke confessed that students started putting sofas and desks in front of the classroom door and windows to barricade themselves inside.
Other nearby schools - David G. Millen Intermediate, Cottonwood Elementary, and Ocotillo Elementary - chose to lock themselves in, as well, to prevent anything similar.
According to CNN, it was the 21st school shooting in the U.S. this year. The most gruesome one took place at the Stoneman Douglas High School, where Nikolas Cruz killed 17 people and injured 17 more.
Please fill in your e-mail so we can share with you our top stories!