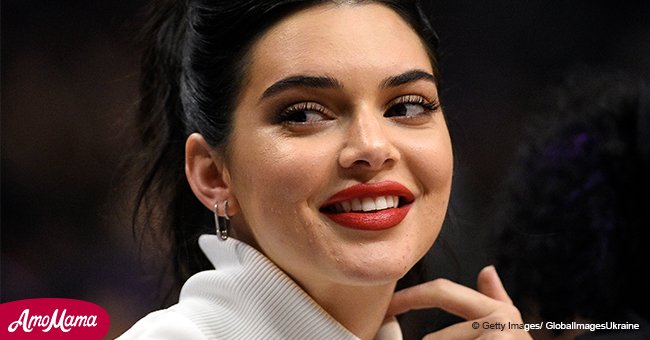 Kendall Jenner shares spicy selfie while enjoying wine in a luxurious bathroom
Kendall Jenner has no problem taking sexy selfies. She also has no problem sharing them with her fans. Right after the Met Gala, the supermodel had a little "Heavenly Hungover" as per the caption on her photo.
Kendall Jenner, 22, is a natural at photography since it's what she does for a living. She is also great at taking sexy selfies that she generously shares with her audience. So, on a random Thursday evening, after the Met dust had settled, the supermodel shared a photo of her kicking back in the bathroom while totally naked and drinking wine! This is certainly the good life! As Hollywood Life reports, Jenner left little to the imagination.
This steamy selfie comes days after the internet erupted with anger at what most people termed as 'brattish' attitude from Kylie when she was asked about her Met gown. "I went with Topshop… It was cute… It was five years ago." It seemed to irk people that she shrugged when she said it and also made it sound like it wasn't a big deal. One commenter made their sentiment known on Twitter: "This girl is an ungrateful brat. She didn't deserve to go to the MET period, let alone with Topshop." Some felt she sounded embarrassed to be associated with the brand.
Unfortunately, the comment was not the only that had Jenner trolled. At the red carpet, she was accused of pushing an assistant out of her way. One person called her out in a tweet. "Hey Kendall Jenner, this guy was just doing his job and yet you thought it was ok to push him out of the way so you could take a photo?"
Well, all the madness didn't stop Jenner from having the time of her life at the gala because the next day she posted about being "hungover."
Do you think Kendal was diva-ish? Tell us in comments.
Please fill in your e-mail so we can share with you our top stories!