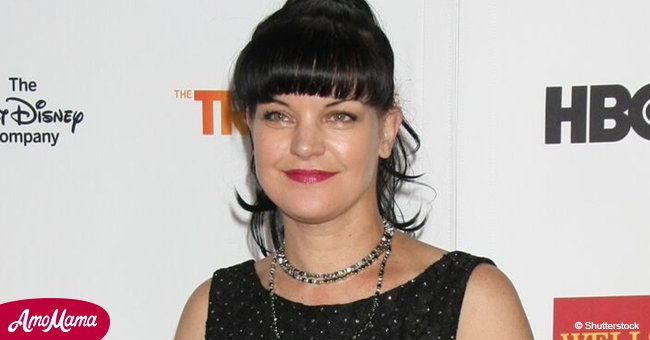 'NCIS' star Pauley Perrette shares a touching tribute to her late mother
On the latest Mother's Day, only five days after her final apparition in the show, former NCIS star Pauley Perrette, honored her late mother with a tweet that also celebrated her own 'motherhood.'
The 49-year-old actress lost her mother Donna Bell to cancer in 2002, and she shared her longing for her presence with all her followers, and also recognized the motherly efforts of animal advocates such as herself, as Pop Culture reported.
'Really missing my mom today and really loving my [Rescue Dogs] Happy Mother's Day to moms of humans and animals,' Perrette wrote.
Perrette illustrated her message with an old picture of herself as a child with her mom and a present-day picture of herself holding her three rescued dogs.
Perrette's final episode as Abby Sciuto on the action police procedural TV series was aired on May 8, ending her 16-year run on the show. She posted a farewell video on NCIS' Twitter account just after the episode aired.
'I hope the fans will remember everything that Abby has taught all of us over the course of this entire run,' a visible touched Perrette said in her final message as she thanked her fans for all their teachings and support.
'Just to remember, with me, everything that Abby's given to us. And everything she's taught us. I cannot thank you enough. I am so blessed to have fans like you and it means everything to me,' she said.
On a much darker note, before Mother's Day Perrette shocked the internet by posting a series of cryptic tweets that seemingly implied that bullying was one of the reasons she left the CBS drama.
'I've been supporting anti-bullying programs forever. If it's school or work, that you're required to go to? It's horrifying. I left. Multiple Physical Assaults. I REALLY get it now. Stay safe. Tell someone,' she wrote.
'Maybe I'm wrong for not 'spilling the beans,' telling the story, THE TRUTH. I feel I have to protect my crew, jobs and so many people. But at what cost?' she continued.
Please fill in your e-mail so we can share with you our top stories!