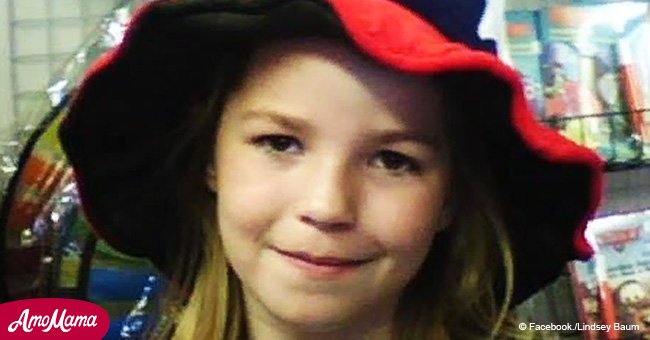 Remains found of 10-year-old girl missing for 9 years
The remains of Lindsey Baum, who disappeared in 2009, have been found by hunters.
As reported by Seattle Times, Grays Harbor County Sheriff Rick Scott confirmed that the remains found by hunters in a remote area of Eastern Washington in September 2017 belonged to Baum.
"We've brought Lindsey home. We've recovered her," Scott said at a news conference.
He added: "Now the reality is we need to find a homicide suspect."
When asked about the parent's reaction to the news, he said, "They were understandably devastated" but still hoping their daughter would someday be found alive.
Scott said that Baum's remains eventually went to the FBI for DNA analysis months ago. But the analysis was not performed immediately because the remains were not associated with a known homicide case.
Baum disappeared at about 9:30 p.m. on June 26, 2009, while walking home from a friend's house. She was 10 years old at the time.
Shortly after she disappeared, her mother, Melissa Baum, told an Aberdeen news outlet: "I just need my daughter home."
Many officers and volunteers repeatedly searched through McCleary, a town of about 2,000 people in Western Washington where Baum and her family lived. But no sign of the missing girl was ever found.
Baum was 4 feet 9 inches tall and weighed 80 pounds, with brown hair and brown eyes when she vanished.
She was last spotted donning a light-blue, hooded sweatshirt, blue jeans, and black slip-on shoes.
Baum's parents circulated fliers with their daughter's smiling face for almost nine years. They were hoping one day she would return home.
A $35,000 reward was also offered for any information on her whereabouts, but the case was still cold and no suspects were identified as the years passed.
The case attracted national attention and she was featured on the cover of People magazine and The Oprah Winfrey Show.
According to Seattle Times, any information can be phoned into the sheriff's office at 360-964-1799, or emailed to baumtips@co.grays-harbor.wa.us.
Please fill in your e-mail so we can share with you our top stories!