'Twilight' star Kristen Stewart reveals her slender frame in a decadent strapless gown in Cannes
Kristen Stewart glammed up for the Kering Dinner as she flaunted her enviable figure in a white strapless gown.
The Twilight star's style is often effortlessly grunge but she has had a number of chic and glamorous looks throughout the years as well and this year's Cannes Film Festival was no exception. AmoMama gleaned the news from Daily Mail.
The 28-year-old turned heads when she attended the star-studded Kering Women in Motion Dinner that honored director Patty Jenkins. She joined actresses, Salma Hayek and Cate Blanchett.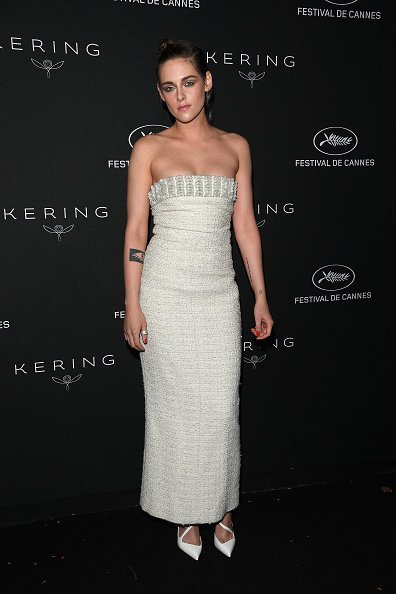 She looked stunning as she posed at the red carpet, wearing a decadent white gown from Chanel that perfectly complemented her alabaster complexion. The dress was embellished with pearls on a classic tweed. 
The actress matched her gown with a pair of white stilettos, which highlighted her graceful physique. In her trademark androgynous style, she had her dark locks slicked back. She also kept her accessories minimal and wore only a thumb ring.
Kristen's ethereal look was enhanced with a white eye makeup and a blush pink lips. Her nails were manicured with vibrant red, which stood out next to her white gown.
The Personal Shopper star served as this years' Cannes Film Festival jury, together with Ava DuVernay, Denis Villeneuve, and Lea Seydoux. The jury is currently under the presidency of Cate Blanchett and includes five men and four women.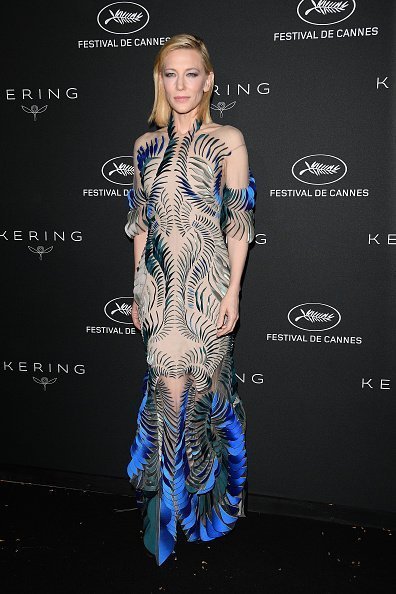 Cate Blanchett commanded attention and looked just as ethereal as she posed at the red carpet in her unique gold and blue ripple-effect gown from Iris Van Herpen that had vibrant and dramatic blue reams and embellishments.