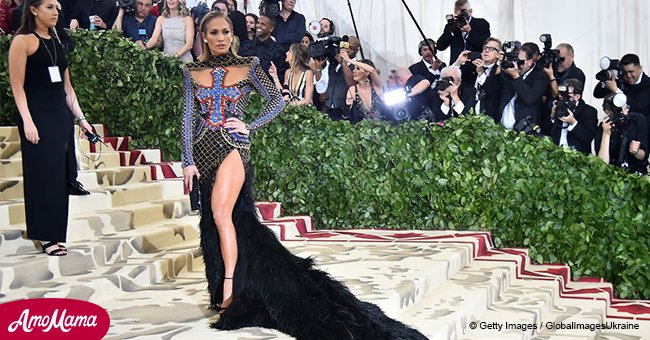 Jennifer Lopez hits back body-shamers in a recent emotional statement: 'This is who I am'

Singer and actress Jennifer Lopez flaunts her lush body and defies body-shamers
Jennifer Lopez is a megastar - singer, actress, producer - this lady has done it all. She is famous for her singing and acting talent, but also for her curvy, sensual figure and her sultry beauty.
At the beginning of her career, Lopez struggled to see her unique beauty accepted, and was often told by studio executives and studio producers that she should lose weight, revealed Instyle on the 14th of May 2018.
Fortunately, Lopez was anything but insecure about her body and refused to change the figure she loved and felt comfortable with. Lopez singlehandedly brought the curves back into fashion and opened the door for women with full figures.
The star has now created her own line of makeup that reflects her love of color and sheen, and her very own brand of Latin glamour, Jennifer Lopez Inglot.
"This is who I am. I'm shaped like this." Everybody I grew up with looked like that, and they were all beautiful to me. I didn't see anything wrong with it. I still don't!"
Jennifer Lopez, Instyle, 14th of May 2018
Lopez, 48, confessed that as a little girl, she was a tomboy, and while other girls were wearing pretty dresses and lace, playing with dolls, she was romping on the streets in shorts with the boys.
Even now, Lopez scrunches up her hair into a ponytail and steps out in casual clothes, in what she calls her 'Bronx look'. Lopez revealed that she has been approached again and again by women who told her that they had felt insecure about their curves, but the way she celebrates her body has taught them to be proud of themselves.
She has spoken about her childhood, and how in her Latino community a woman with curves was considered exceptionally attractive, and that men liked their women's bodies.
Lopez believes that young girls should be taught to love their bodies, exactly as they are. Some are naturally thin, and some are curvy, and self-acceptance will protect them from the dangerous pressures of the media and their peers to conform to an impossible standard of beauty.
Please fill in your e-mail so we can share with you our top stories!