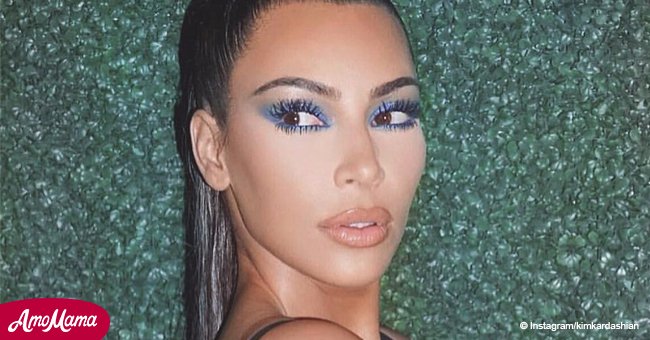 Kim Kardashian slammed by stars and fans for advertising a controversial new product
Fans reacted angrily and criticised Kim Kardashian for promoting appetite-suppressants
Kim Kardashian, 37, has been under fire from fans, and fellow celebrities after she posted a photo of herself on Instagram promoting Flat Tummy's lollipops, reported People.com.
The photo was posted on Tuesday, the 15th of May, but by Wednesday the 16th, the controversial post had been deleted. Kardashian has since restored the photo, explaining that it had been removed accidentally.
The post extolled fans to try the lollipops, which are not candy, but appetite suppressants. The backlash was immediate, with several people commenting that Kardashian was a bad influence on young girls, and used her fame in an irresponsible manner.
"MAYBE don't take appetite suppressors and eat enough to fuel your BRAIN and work hard. And to have something to say about your life at the end, other than 'I had a flat stomach.' "
Jameela Jamil, Twitter, 15th of May 2018.
Fans reacted angrily accusing Kardashian of insensitivity, and of promoting eating disorders. Comments ranged from mild censure to enraged rants.
Kardashian has worked with Flat Tummy's before, promoting slimming teas and meal-replacement shakes, but now her critics are outraged by what they see as sheer greed, leading her to use her popularity to push dangerous products to impressionable young girls.
Actress Tori Spelling also posted an ad on Instagram for the same appetite-suppressant lollipops and her fans reacted in the same way.
Celebrity pages have huge traffic and provide advertisers with instant access to virtually hundreds of thousands of potential customers.
People like Kardashian and Spelling are watched and mimicked by countless young women around the world.and celebrities are being paid exorbitant amounts of money to promote products to their followers on social media.
Please fill in your e-mail so we can share with you our top stories!