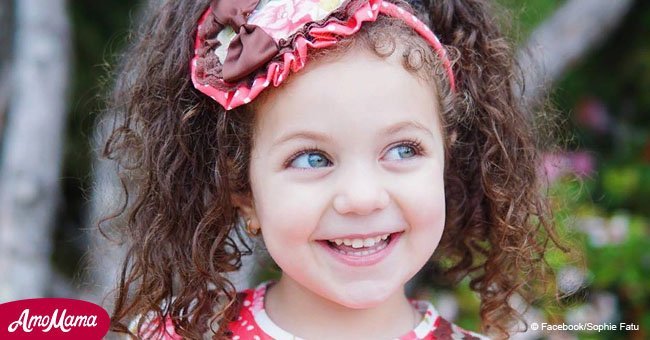 5-year-old wins the crowd over on 'Ellen' with a Frank Sinatra song
Sophie Fatu was only four years old when she started wowing the world. Her YouTube videos became viral in no time thanks to her outstanding voice and confident performances.
Even though being a YouTube celebrity is something quite important for a 4-year-old girl, it didn't stop there and she got the opportunity to perform in Little Big Shots, the TV show hosted by Steve Harvey.
In it, she sang My Way by Frank Sinatra - a 40-year-old song being performed by a 4-year-old girl. While anybody would have been nervous about singing in front of a huge audience, Fatu seemed to be performing in her backyard.
Those people who heard her sing realized that she might be young, but she has an old soul.
After her presentation in Little Big Shots, Fatu was invited to Ellen DeGeneres Show. She was 5 years old at that time, but still look as innocent as the time she performed in Harvey's program.
Talking to DeGeneres, Fatu revealed that singing was not her only talent as she can also speak a bit of Russian. Since her mother is Russian, she has learned a couple of words and she proved it in front of the cameras.
She said: 'I love you Ellen' in Russian. Jokingly, DeGeneres asked Fatu if she thought there was collusion, referencing to the investigation that Donald Trump's campaign is under.
After that, Fatu said that she would sing Fly Me to The Moon by Sinatra and she was led to the stage by a show's staff member. Wearing a pink dress and a fancy necklace, Fatu started singing.
Throughout her presentation, she was dancing and moving her arms, just like a professional celebrity would do. Fatu finished the performance blowing a kiss to the audience pronouncing the last words of the song: 'I love you.'
The audience gave her a standing ovation and DeGeneres then surprised her with a huge collection of LOL dolls. Fatu's passion for music cannot be denied as she has a bright future ahead.
Please fill in your e-mail so we can share with you our top stories!