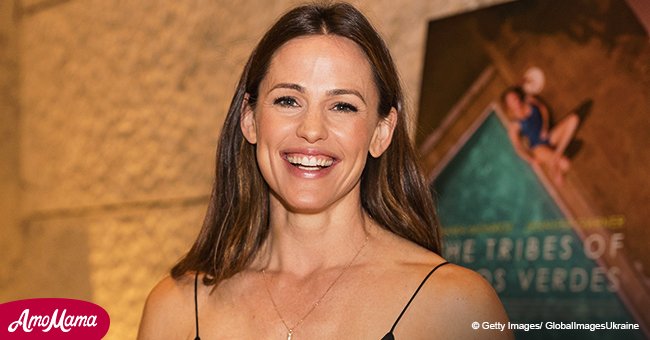 Jennifer Garner shares a video of her lookalike mother while celebrating her 80th birthday
The thoughtful star shares screen time with her mother in a cute video she posted to celebrate her 80th birthday. Her caption also reveals their special connection.
Jennifer Garner celebrated her mother's 80th birthday by sharing a sweet video and a special message on her Instagram.
Celebrating a milestone in her life, Jennifer's mom, Pat Garner made 80 look so good as she joined her daughter and her brother Robert in a fun video reminiscing moments in her life on her birthday.
In the special clip Jennifer shared, Pat reveals she was born on May 15, 1938 before her daughter cuts in to elicit a saying out of her uncle using Oklahoma colloquialism. Jennifer began,
To which her uncle added,
"The hinges on the gates of hell."
They tried for another one and came up with,
The trio then revealed they were at their family's farm in Oklahoma where Jennifer's mother was raised. Pat explained,
"Whenever I tell people I'm going home, I mean to this piece of land here in Oklahoma."
Jennifer also took the opportunity to playfully ask her mother who her favorite daughter was. But the loving mom knew to answer "all three" referring to Jennifer and her two other sisters Melissa and Susannah.
As sweet as her video already was, the doting daughter made it extra special by complementing it with a touching tribute in her caption. She began by describing her mother in a series of adjectives.
"I have the coziest, sweetest, funniest, most adventurous, most loving, most patient, least judgmental, most wonderful mother."
Then she concluded her message by greeting her and expressing her love.
"And she is 80 today!! Happy Birthday, Mom. We all love you—but then again, who doesn't?! You're as lovable as they come."
Seeing how much effort she put into making her mother happy on her birthday, there's no denying the connection Jennifer has with her. And it's just fitting to recognize what a great daughter the actress is and how lucky she is to have a mother like Pat.
Please fill in your e-mail so we can share with you our top stories!