Paris Hilton and her fiancé look so in love while sharing a passionate kiss in public
The bride-to-be dazzles her man at a recent event as plans for her much-anticipated wedding unfold.  Details about her wedding date, venue, dress and guest list have now been revealed. 
There's no denying Paris Hilton is ready to walk down the aisle and she made that known when she shared a public smooch with her fiancé Chris Zylka in Cannes.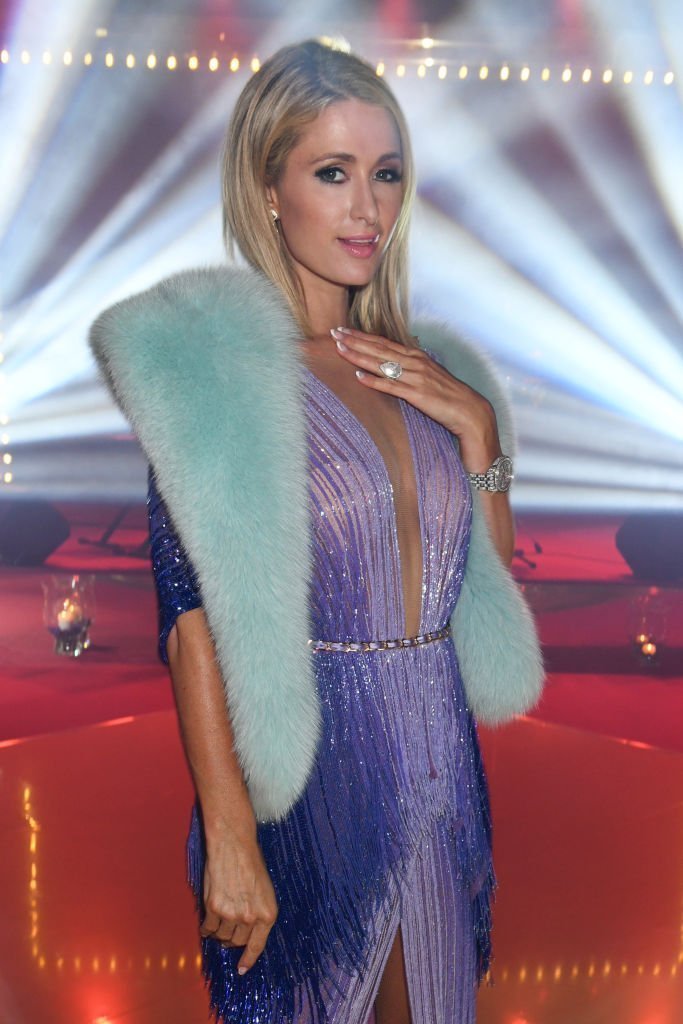 Passion engulfed the hotel heiress at the de Grigosono party in the annual film festival destination as she was spotted leaning closely to her man for a tender kiss. Heads turned as she savored the moment while looking stunning in her sparkly purple gown.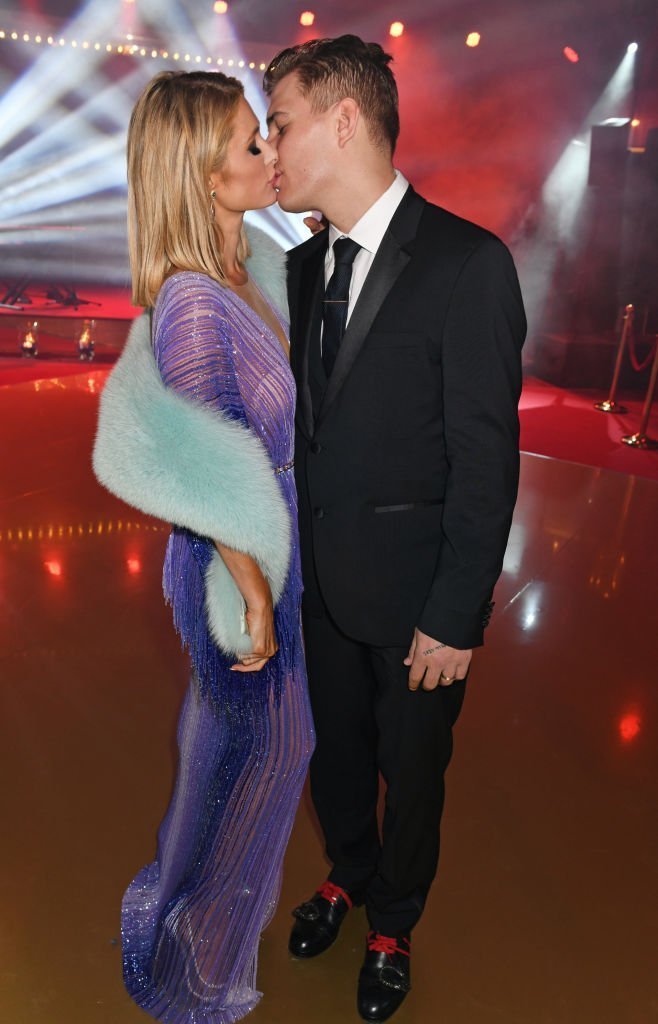 The blonde beauty dazzled in her low-cut floor-length dress that glittered dramatically amid the lights of the glamorous event she graced. She matched her iridescent ensemble with a fluffy blue boa and bejeweled stilettos. Her shoulder-length locks were sleek and straight and she made sure her colossal engagement ring stood out by wearing minimal jewelry. 
Her charming beau cleaned up in a black suit with satin lapels and accentuated his monochromatic ensemble with red shoe laces.
The couple who announced their engagement in January are set to wed this winter, according to Paris' mom, Kathy Hilton.  Speaking to People at the CASA of Los Angeles' 'Evening to Foster Dreams Gala' in April, she shared, 
"It's really what her vision is. It will be in the winter so I think it's going to be just something absolutely beautiful, meaningful and elegant,"
The future bride's mom also confirmed that the wedding will be held at the Good Shepherd Church, the same church where she and her husband, Richard Hilton, said their I do's. 
"I will say she is getting married at our church where her father and I were married — the Good Shepherd Church — so it's very special."
Supporting her mom at the event where Kathy was being honored with the Robert Morrison Community Service award, Paris admitted she has her hands full with the wedding planning.  
"[I've been] very busy, but it's exciting and I can't wait. It's going to be magic!"
Speaking of magic, her much anticipated wedding dress is reportedly going to be magical and in Disney princess fashion.  Paris divulged this important detail to People in March.   
"I definitely want it to be very magical. I love Disney princess vibes."
And just last April, the 37-year-old excitedly told People her hunt for her ideal wedding dress is over as she already found the perfect one.   
"It is so iconic and I can't wait for everyone to see. Right now we're custom making it so it is going to be really special. We looked at a lot of different options because I am friends with so many incredible designers who are so talented. So it was a really hard choice!"
Though she didn't provide any further details so as not to spoil the surprise, the singer did contribute a bit of information about her after-party dress. She revealed Moschino creative director Jeremy Scott will be designing it for her.
"Jeremy Scott and I were talking about the after party look because he has just been my friend since I was a teenager and he would make the perfect after party dress. So that is one little hint I'll give! I'm friends with too many designers. Everyone wants to be a part of [my wedding]."
With her dresses already in production, Paris is now focusing on her guest list which she admitted has been very difficult to finalize considering the different groups of people she knows. 
"I have so many friends and it's so hard to pick. I have all my mom's friends, all my family, all my cousins and all of that and then I have my other group of friends who are like my fun friends who I'm at Coachella with and EDC and Burning Man. It's going to be a very weird mixture to have everyone, so I don't know. Maybe I do like the family wedding and then the fun, friend wedding - the after, after party wedding."
As wedding details slowly unfold, It appears the Hilton-Zylka wedding will be heating up this winter with the most extravagant event of the year. And as Paris would say,
"That's hot!"