Remember singer Eddie Levert? His adult sons died just 14 months apart from the same cause
Eddie Levert from the R&B group The O'Jays went through a really hard time ten years ago after losing his two sons one after the other. Gerald and Sean Levert lost their lives in similar ways, and even though their absence left a hole in Eddie's life, he managed to move on without regrets.
AmoMama learned from an interview that Eddie did with The Plain Dealer while still grieving the loss of his talented sons, how did he manage to move on. 
Gerald and Sean made their father proud when they decided to follow his steps in the entertainment industry after graduating from high school, and just like his father, they had a successful career.
Performing as a trio with family friend Marc Gorgon under the name LeVert, they recorded seven albums, with four of them going platinum.
The men were coming down from the high of touring around Africa with their dad when tragedy struck the family.
In 2006, Gerald, who was 40 at the time, died from an accidental overdose from prescription meds and over-the-counter meds at his home in Newbury Township.
Devastated, Eddie threw himself at work and released some posthumous Gerald records, including the Grammy Award-winning album 'In My Songs' and a collection of duets they recorded together.
Fourteen months later, Levert had to endure the pain of burying a son for the second time when Sean died in jail while being in custody for non-payments of child support.
The man died from Xanax withdrawal, as he was denied the medication, which was prescribed to him to handle his anxiety.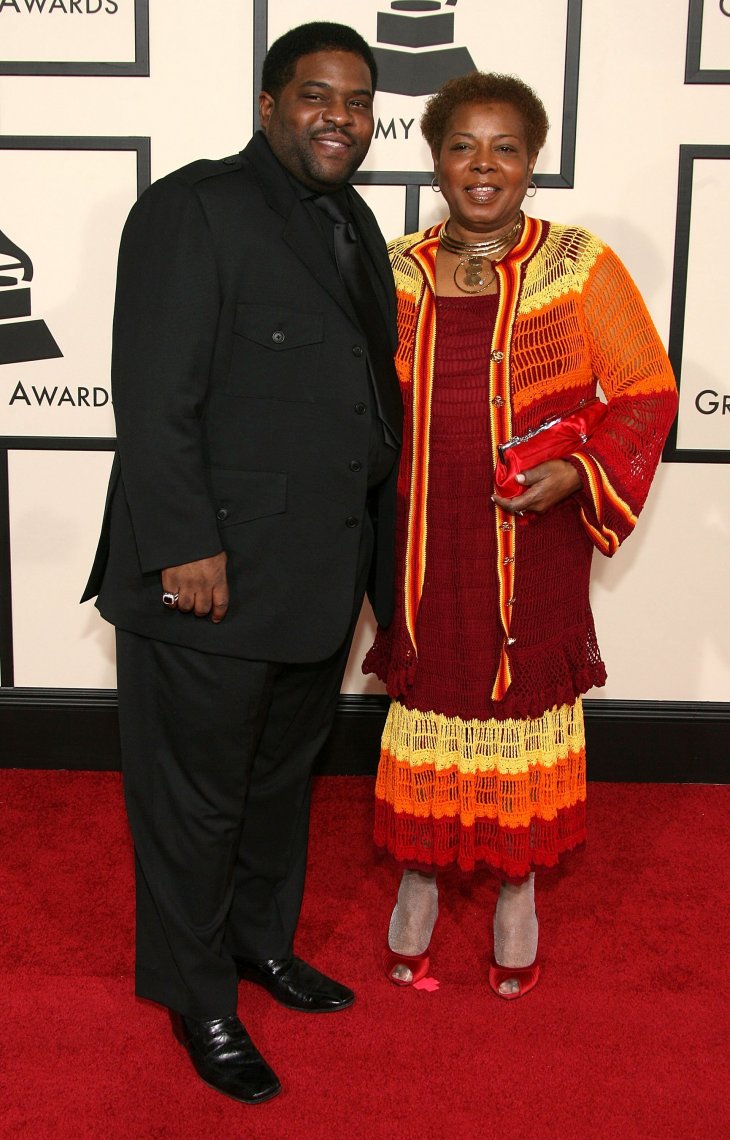 Losing a child is not easy to anyone, but Eddie didn't dwell on the whys and instead decided to accept that if it happened, it was meant to be that way.
He said:
'If it wasn't supposed to be, it wouldn't have happened. I wish I could tell you that I had a sense of why, but I don't. I still wonder: Was it something I did? Maybe that's why I've made so many changes in my life, to better myself and try to be a better father, a better husband, a better friend. Maybe that's the reason why: for me to come to a better place. But I can't dwell on it.'
Eddie admitted he still misses his boys and revealed how he coped with such a tragic time in his life: by reading The Book of Job, explaining that:
'He lost everything. I didn't lose everything. I lost two sons. It's not trivial. But compared to somebody who lost their whole family — do you understand? — I was left something. God is still great. I kept praying to God, and God kept giving me strength.'
At 75-years-old, Eddie still finds comfort in music and he still keeps touring the country with The O'Jays.
We're really sorry about Eddie's life, but he stated that he finds comfort in the fact that Gerald and Sean's music will outlive them, and even him, and that's 'a great thing.'
Did you know about Eddie Levert's loss?
Source: The Plain Dealer - Cleveland