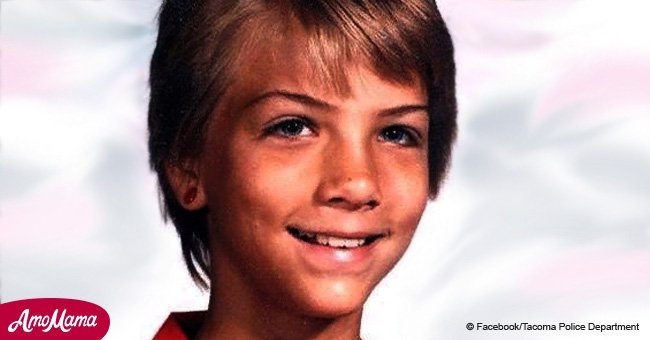 Suspect arrested 32 years after the murder of a 13-year-old girl
The man, who remained a suspect in a 1986 killing for around 32 years, was finally arrested for murder.
60-year-old Robert Washburn has been arrested on May 10, 2018, for the murder of a 13-year-old Tacoma, Washington girl, Jennifer Bastian, whom he killed in 1986.
According to Journal Star, the man was arrested at his home in Eureka, Illinois a week after the authorities discovered DNA results that linked him to the death of Bastian.
In August 1986, Bastian disappeared while riding her bike in Tacoma's Point Defiance Park. Two weeks later, her body was discovered in a wooded area off a trail.
Washburn became a suspect in the case when he made a call to the police authorities in May that year. He told the authorities that he had seen a man that matched the description of the suspect in another murder case - one that resembled the murder of Bastian.
Earlier in March that year, 12-year-old Michella Welch was also abducted in a south Seattle park before being murdered.
Tacoma Police Detective Jared Ausserer wrote about the call from Washburn in the probable cause statement filed in Pierce County Superior Court this month.
He became the suspect in the case and was questioned by the investigators toward the end of 1986. He defended himself by claiming that he often jogged at Point Defiance Park, sometimes even twice a day.
For the lack of evidence, he could not be arrested. The murder of Bastian, as well as Welch, remained unsolved for a long period of time.
It all changed in 2013 when Washington State Patrol Crime Lab developed a DNA profile of the suspect from the semen found on Bastian's bathing suit that she had been wearing prior to her death.
The profile was run through a national database of felons, but when there was not hit, the authorities turned to the list of suspects in the murder case.
Washburn, being one of the suspects on that list, was asked to provide a sample for the DNA test, which he voluntarily provided. The results came back positive earlier this May.
Please fill in your e-mail so we can share with you our top stories!