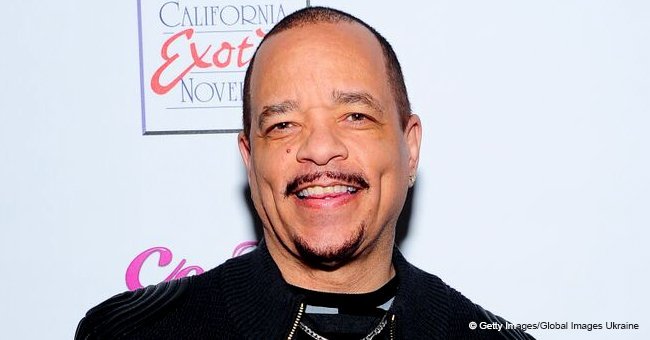 Ice-T's wife Coco shares photos with daughter Chanel, 2, in colorful matching swimsuits
Coco Austin and her daughter Chanel are known for their gorgeous matching outfits and fun adventures wherever they go. Even though she didn't want her daughter to follow her steps, it seems like Coco and Ice-T are raising a little performer, so they better be ready for what's to come.
Celebritist was lurking around Coco Austin's Instagram account to see what new photo of her and Chanel the model had shared, and she didn't disappoint, as usual.
Ice-T's wife is often criticized for every little thing she does, from posting over the tone photos showing off her body, to wearing matching clothes with her little one.
Some people believe that because she's a mom, Coco has no right to look or feel like a sensual woman who owns her body, and they also believe she's not letting Chanel's personality develop by wearing the same clothes as her.
However, Austin remains unbothered as she keeps on doing exactly the contrary of what her haters expect.
She has made a tradition of dressing Chanel like her 'mini-me,' and we have to admit that the mother-daughter duo is one of the cutest in the entertainment industry right now.
The 38-years-old model recently shared a photo filled with summer vibes as she's seen with the adorable Chanel seating poolside and wearing matching swimsuits and sunglasses as they enjoyed the weather in Arizona.
According to Coco, her daughter has inherited the talent from Ice-T, and even though she didn't want the girl to be part of the entertainment industry, Chane, might be headed down that path one way or another.
She said to People magazine last year that:
'She's definitely a performer, which I was a little worried about because I don't really want her to be a performer," Austin admits. "That's how her parents are. I think she's going to, naturally.'
'I was trying to push against that a little bit. Maybe [encourage her] to be a rocket scientist. I don't know, something I'm not. But it seems like she's going in my direction.'
Chanel is already gathering a fan base thanks to the post her mommy shares with the world, but since the girl is only 2-years-old, we'll have to wait and see what the future holds for her.
Whatever it is, we're sure she'll have her parents' unconditional love and support.
Don't you think Coco and Chanel are an adorable duo?
Please fill in your e-mail so we can share with you our top stories!