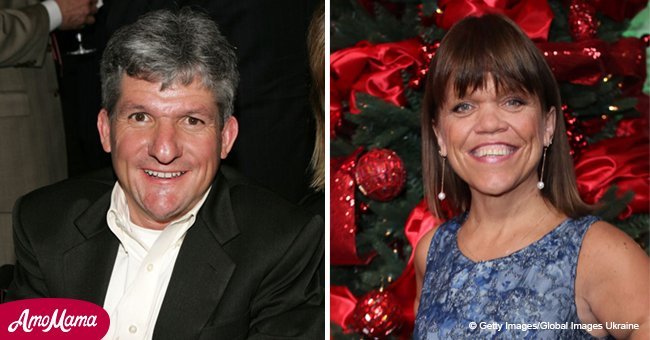 Matt Roloff revealed the reason for his divorce from Amy Roloff after their long marriage
The reality star opened up about his divorce as well as the relationship he shared with his wife of 27 years.
Matt and Amy Roloff got divorced about three years breaking the hearts of their millions of fans all over the world. In a recent episode of the Little People, Big World, Matt opened up about the reason behind the painful separation.
In Touch Weekly reported Matt as explaining that he shared some compatibility with Amy when they welcomed their children into their lives. Eventually, as the children grew older, the couple began to realize that they didn't share many things in common.
"[Amy and I] are different people. We are very different people. So, it feels good to be in a situation where you feel compatible on many levels," In Touch Weekly quoted him as saying.
He further explained that his relationship with Caryn Chandler, the former manager of Roloff Farms, whom he has been dating ever since breaking up with Amy, is a lot different.
Matt stated that Chandler understands and shares his passion for work even more than Amy. It might have something to do with Chandler working closely with the family for many years.
Chandler also admitted during the episode that she loved the 'drive' that Matt has. She also praised how he treated his work as his hobby and told that it was something that was in his DNA.
After the separation, it is not just Matt, who has found a new love interest. Amy, as well, has been dating Chris Marek and has been in a strong relationship with him for over a year.
The new couple celebrated their first anniversary during the same episode, In Touch informed, by going skydiving. Amy stated in the episode that she would have never done such sports with Matt.
Please fill in your e-mail so we can share with you our top stories!