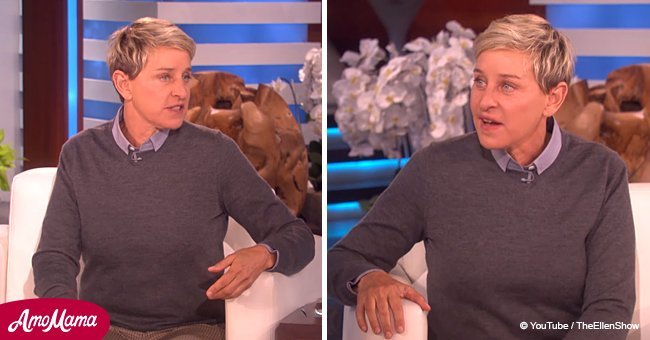 Ashton Kutcher surprises Ellen DeGeneres with a $4 million donation
Ellen DeGeneres was speechless when Ashton Kutcher presented her a $4 million donation for her Wildlife Fund to help save mountain gorillas.
On May 23, 2018, Kutcher gave DeGeneres a surprise visit on her show to share an amazing news. The actor remained nonchalant as he was about to surprise the 60-year-old talk show host.
Before revealing the big secret, Kutcher casually asked DeGeneres what has been going on with her recently.
DeGeneres answered that she has been making preparations to go on vacation in Africa, where she was about to build her campus to help save mountain gorillas.
The campus, officially called The Ellen DeGeneres Campus of the Dian Fossey Gorilla Fund, was a gift from her wife, Portia de Rossi, for DeGeneres' birthday.
De Rossi also helped in setting up The Ellen DeGeneres Wildlife Fund.
As the topic of the fund came about, Kutcher brought out his business partner, Hollywood manager Guy Oseary. The two men explained that they have been investing in tech companies and recently worked with Ripple, which is an application that allows easy transferring of money.
The owners of Ripple previously expressed that they like to be involved in helping other people who are also doing something good for the world according to Kutcher.
He immediately thought of DeGeneres after he found out about her birthday gift and how she will soon be needing help to turn it into reality.
The actor pointed out that DeGeneres has never asked help from anyone ever since he has known her. Oseary agreed and shared that he had promised DeGeneres on her birthday that he was going to help her.
Shortly after, Kutcher revealed that he and Oseary, together with Ripple, will be donating $4 million to her wildlife fund.
"You're always thinking about everyone else and we wanted to show you that people are thinking about you," Kutcher said on The Ellen Show.
DeGeneres' reaction was priceless. She was teary-eyed and could not believe what she had just heard.
Overwhelmed by the surprise, DeGeneres hugged the two men and thanked them for the generous help.
Please fill in your e-mail so we can share with you our top stories!