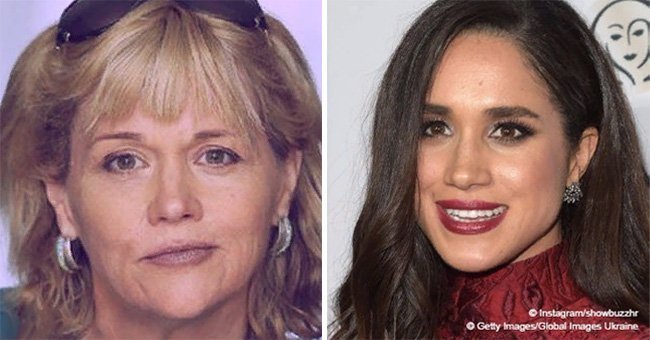 The Sun: Samantha Markle 'insulted' that her father will not be given coat of arms
Duchess Meghan's half-sister has registered her protest against the decision to not give her father a coat of arms.
The Sun reported that Samantha Markle felt it was a "huge insult" that her family was not treated the same way as the Middletons.
Michael Middleton, the Duchess of Cambridge Kate's father, was given his own coat of arms when he daughter married Prince William.
However, Samantha felt that the Royal family's decision to deny the honor to 73-year-old Thomas Markle was not right.
"To exclude him off a coat of arms is really stripping him of an honor and it's a huge insult. After a heart attack that would be cruel and isolating."
Samantha Markle, The Sun, May 21, 2018.
The 53-year-old half-sister of Meghan also criticized the Royal family and said that they did not have any rights to feel superior to the Markles.
She felt that the Royals had "generations of scandal" with inbreeding, substance abuse, alcohol abuse, and infidelity in their family.
She said that the Royal family has thought of the Markles as not worthy and it was a case of "the pot calling the kettle black"
Samantha said that she was hoping her half-sister is inspired by the message of love from Bishop Michael Curry, just as she was, and reunited with her father after more than a decade of estrangement.
According to her, her father told her that his "baby was beautiful." He was happy and proud after watching a "beautiful" ceremony.
Thomas, who did not attend the Royal wedding on May 19, had just returned home to Mexico to recuperate from a heart surgery.
The former lighting director spoke to TMZ and said that he regretted not being able to hold his daughter's hand during her wedding to Prince Harry.
He added that he watched the ceremony on the television but sent his love through a text message. He hoped that the Duke and Duchess of Sussex can visit him sometime after their honeymoon.
Thomas has two older children, Thomas Markle Jr. and Samantha Markle, from his previous marriage to Roslyn Loveless. He was married to Meghan's mother, Doria Ragland, between 1979 and 1987.
Please fill in your e-mail so we can share with you our top stories!