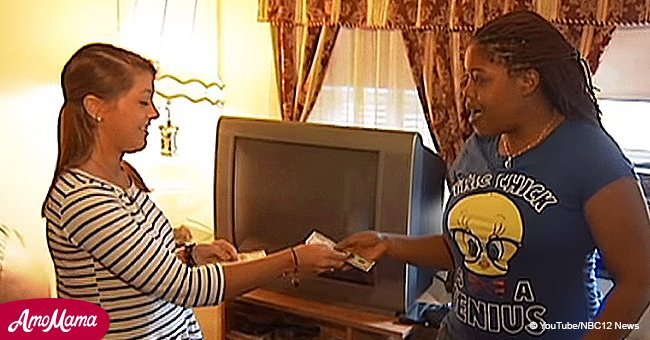 Grandmother gave her jacket to stranger stranded at a bus stop
A teenager took to Facebook to share an inspirational story of a stranger's help and was overwhelmed by the response in social media.
Kinley was moved by a stranger's kind gesture after she was separated from her friend while returning home from a concert on a cold Virginia night.
A video coverage of her story, uploaded by NBC on YouTube, explained that her friend had her phone, keys, and wallet. Kinley was also without her coat on that chilly night and the temperature was under 21 degrees.
Without anything else to do, the teenager then found a lonely bus top and decided to wait for the bus. Considerably, she was in a miserable condition - alone, without her wallet, and wearing just a tank top on a cold night.
Luckily, she drew the attention of a kind grandmother, Felicia, who immediately realized that the teenager required her help.
She walked up to the girl and offered her the coat that she herself was wearing. She then waited until Kinley's bus arrived and even talked to the driver and convinced him to help the teenager, who didn't even have money for the ride.
Before parting, Kinley took Felicia's name and wrote it down on her hand so that she would not forget.
The teenager was so moved by the stranger's kindness that she wanted to find her back. So she took to Facebook to share her inspirational story.
Within moments of sharing her experience, her post started getting a large number of likes and shares. In a surprising turn of events, Kinley was even able to find the woman who had helped her out in one of the most difficult situations of her life.
Kinley then gave Felicia a surprise visit at her home and returned the coat that she had kindly offered her the other night.
In addition, Kinley even offered Felicia $300 for helping her out, which overwhelmed Felicia with emotions but she accepted it with great gratitude.
Please fill in your e-mail so we can share with you our top stories!