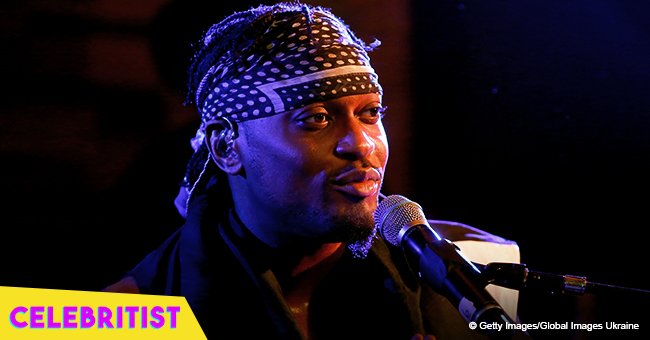 D'Angelo has a teen daughter who bears a striking resemblance to him

R&B singer D'Angelo is remembered by many for his soulful voice, his ripped muscles and the ability he had to make women lose their mind with his stage presence. The singer had a long break between his second and third album, and in that time, his beautiful daughter was born.
Celebritist learned thanks to I Love Old School Music, that D'Angelo is the father of a gorgeous 17-years-old girl that looks just like a carbon copy of her father, and she's proud of saying she's the daughter of D'Angelo.
He was just 21-years-old when his first album "Brown Sugar" was released, and he wasn't expecting the crazy reaction he got the public, as the album eventually sold over 500,000 copies in the United States. After touring to promote the album, the singer took a break to produce his next material, but what should have been a short process ended up extending for four years.
D'Angelo blamed it to a writer's block, but in 2000, when his second studio album "Voodoo" was released, critics and fans agreed that the wait was worth it, as the material was deemed D'Angelo's masterpiece and earned him a Grammy Award for Best R&B Album.
The same year that his masterpiece was born, his daughter Imani was born too. The identity of the girl's mom is unknown because Angelo prefers to keep his private life away from the public. And in fact, we didn't find out he had a daughter until a few years ago when the girl started to post on social media.
Imani is a beautiful 17-years-old that, just like her father, has an incredible talent for music. She seems to have inherited the passion for singing from her dad, and she usually shares snippets of covers on her Instagram account.
She even enjoys making duets with her father, as she shared an incredible video of them singing together that had fans of D'Angelo praising him for having such a talented daughter.
Imani's voice is one for the books, and we're sure she can get far in the entertainment industry if she really wants to. After all, she has the support of her famous father to back her up.
Listen to Imani and D'Angelo jamming together in the video below:
What do you think of Imani's voice?
Please fill in your e-mail so we can share with you our top stories!