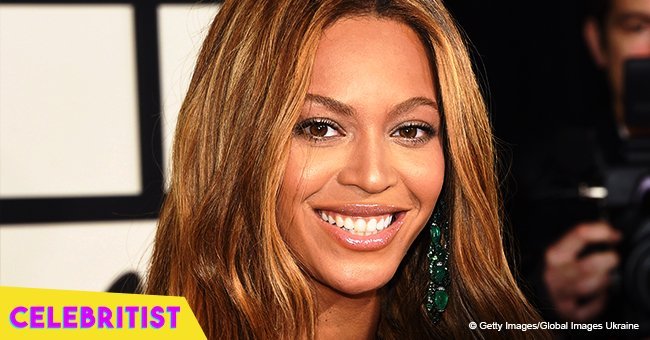 Beyoncé bears striking resemblance to her 92-year-old aunt in photo
Beyoncé runs the world and there's no one who can deny that fact. The singer is considered one of the most talented and beautiful women in the entertainment industry, and we recently discovered that beauty and longevity is just something that comes in her DNA. Her mother, Tina Knowles, recently shared a photo of her older sisters, and fans were amazed at how good the ladies look for their age.
Celebritist learned from Tia Knowles' Instagram account that if the genes on her family are strong enough, Beyoncé doesn't have to worry about aging because she'll certainly do it with grace and beauty, like her aunts.
Tina shared a photo of her sisters on Instagram, revealing that she's the baby of her family and making fans wonder what is their secret to remain as flawless as they are. The 64-years-old matriarch introduced he sister Selena with a gorgeous picture.
Selena, who is 92-years-old, is rocking her short hair and pearls as she smiled brightly to the camera, proving that age is just a number as she looks ready to keep on enjoying her life now that she's near the big 100.Tina filed her sister with compliments as she wrote in her caption:
"If this is what 92 looks like I don't mind it coming! My Beautiful sister Selena is 92 years young no retouching!"
And Selena is not the only one setting a precedent of ageless beauty for Tina and Beyoncé. Tina's second oldest sister, Flo, is 74-years-old, and her beautiful bright eyes and terse skin speak of a woman that knows how to take care of herself.
It seems like only are Flo and Selena keeping their beauty intact, but also their sassiness, as Tina revealed in one of her captions on Instagram that Flo is always giving her a hard time for being born the same day as her.
"I was born on my sister Flo's 10th birthday! She said I came into the world screwing up her life because her birthday party was canceled because of me."
We're sure that Beyoncé's aunties are proud of all she has achieved in the music industry, and we're glad they got to be witnesses of their niece's accomplishments as an artist and a mother.
Don't you think Selena and Flo look amazing for their ages?
Please fill in your e-mail so we can share with you our top stories!