Meghan Markle wears dazzling diamond bracelet that looks like Cartier
The new Duchess of Sussex attended Prince Charles' 70th birthday party wearing a diamond tennis bracelet that she was never seen before with.
Although it isn't certain, Meghan Markle, who attend the event with her husband, Prince Harry, on Tuesday, May 22, 2018, might have received the expensive piece of jewelry as a wedding gift.
The delicate bracelet is believed, by the Daily Mail, to be quite similar to the one being sold by Cartier on their website, with a price of around 23,692 dollars. Whether it is the same bracelet or not, the piece certainly drew a lot of attention.
It is made of white gold and diamonds and it is only available for purchase by phone or in store. Usually, Markle doesn't wear much jewelry, but she put on the 61 brilliant-cut diamond piece to the gathering at Buckingham Palace.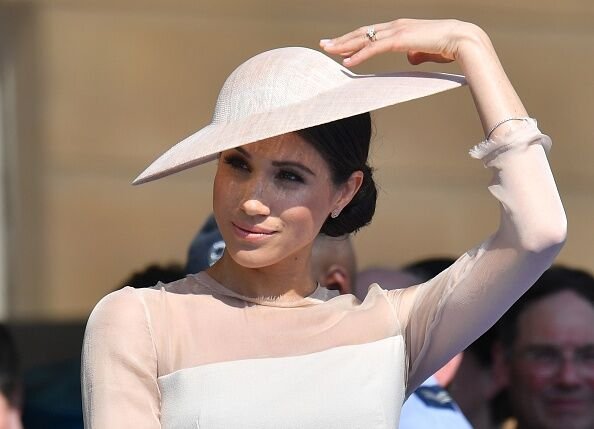 Still, this wasn't the first time that the Duchess of Sussex appeared in public with a Cartier jewel. At the Royal Wedding, on Saturday, May 19, she had a pair of Cartier earrings on as part of the 'something old' tradition.
Markle also wore Princess Diana's emerald-cut aquamarine ring on her big day, counnting towards 'something blue,' and was still wearing it at the evening reception, which took place at Frogmore House, hosted by Prince Charles.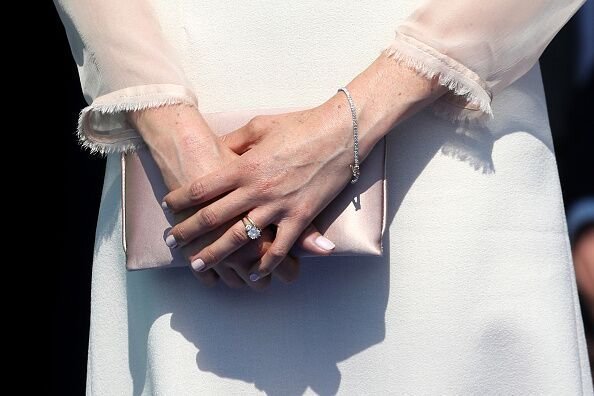 Diana was gifted the ring by Charles on their wedding day, July 29, 1981, and one of her resquests, before she died, was for her jewelry to be passed onto her sons' wives.
The New Duke and Duchess of Sussex's appearance at Prince Charles' 70th birthday celebration represented their first time in public as husband and wife.
The Duke of Sussex made a speech at the celebration:
'You have inspired William and I, and looking out here today, it is clear to see that we are not alone.' pic.twitter.com/ZoodkqqFq9

— The Prince of Wales and The Duchess of Cornwall (@ClarenceHouse) May 22, 2018
The couple is yet to go on a honeymoon, having preferred to postpone it in order to honor the Prince of Wales' service and contribution to Britain's history for the past 50 years.