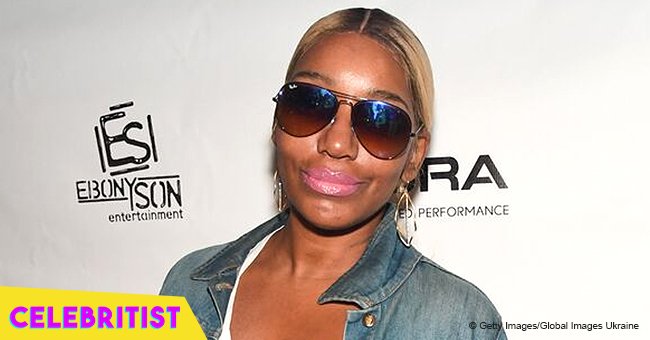 NeNe Leakes stuns in animal print robe right after husband Gregg returns home from hospital
While waiting for her husband to fully recover after being in the hospital for 16 days, Nene Leakes shares a solo photo of her after a long day taking care of Gregg.
The singer happily announced that on May 23, Gregg was back in their home and is on the road to recovery. On the caption of her Instagram post, she excitedly shared the good news.
"After 16days my hubby, my rock, my best friend @greggleakes returns to the Leakes household! This has been really hard on us, our children, family and closet friends. He has a long road ahead but God is good and life is precious! WON'T HE DO IT? Come on somebodyyyyyy #lifeoftheleakes"
Leakes also proudly shared a video of her husband wearing silk pajamas as he took baby steps around the pool, describing him to be "on the move".
A day prior to her husband's discharge from the hospital, Nene announced that she will be canceling two of her upcoming stand-up comedy shows so that she may prioritize taking care of her husband.
She revealed that her beloved husband was hospitalized for 16 days, and while he has been insisting she got up on stage, Nene isn't motivated to do so.
"First of all, I just want to say that I feel very blessed and extremely lucky to be able to do what I do. I'm so grateful that you guys purchased tickets to see me everywhere. I have to cancel my Albany, New York show and my New York City Caroline's show. Today marks the 15th day straight that Gregg has been in the hospital."
"I find it very difficult to stand on stage and laugh and have a good time and give you guys your money's worth knowing that my husband is in the hospital not feeling well,"
"He has said to me over and over again, 'Go on, go out there, have a good time, do the show, I'm going to be fine.' But I find it mentally very hard for me to do"
Nene assured that Gregg was to be released from the hospital within the week, which he did and assured them that she will be returning to the stage soon.
Please fill in your e-mail so we can share with you our top stories!