Video shows Airman brother of high school student surprise her at graduation
Her classmates kept looking at this girl wondering what had touched her heart so much to make her burst into tears, but when she rushed to the stage and gave the speaker a beautiful hug they understood.
There is no doubt that one of the first turning points in everybody's life is graduating from high school. It is normal for teenagers to be excited, euphoric and emotional as they close an important chapter of their lives.
Despite all the emotions the graduates are experiencing, tears are most commonly reserved for the proud parents who also worked hard for their children's achievements.
But as Relay Hero reported, this wasn't the case for a Florida student who received a huge surprise on her graduation ceremony that made it impossible for her to hold the tears.
Miranda was standing in one of the rows at the school auditorium as she and her classmates waited for the Pledge of Allegiance. Then, a US military officer stepped onto the stage in full uniform to lead the Pledge.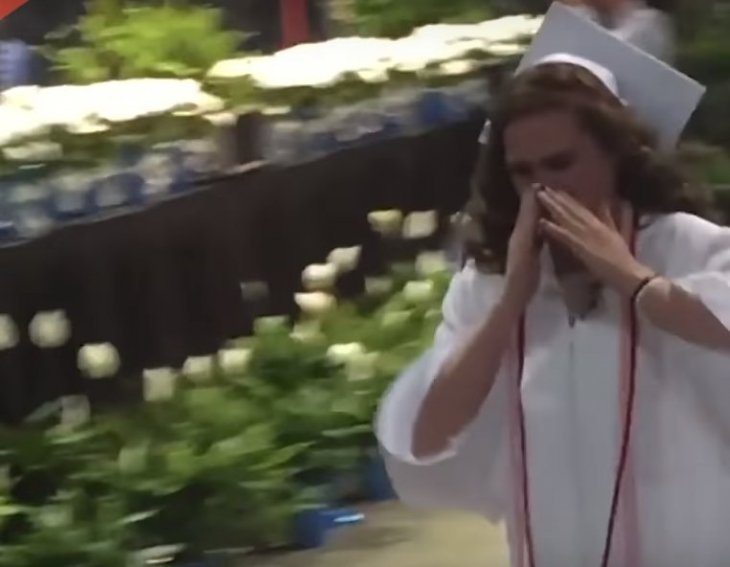 As soon as Miranda recognized who that man was, she covered her face in awe and started to cry and sob. She never expected him to show up after being away for so long.
Her classmates were baffled by her reaction, as they were unaware of who the man at the stage was. Nobody seemed to understand what was going on with Miranda.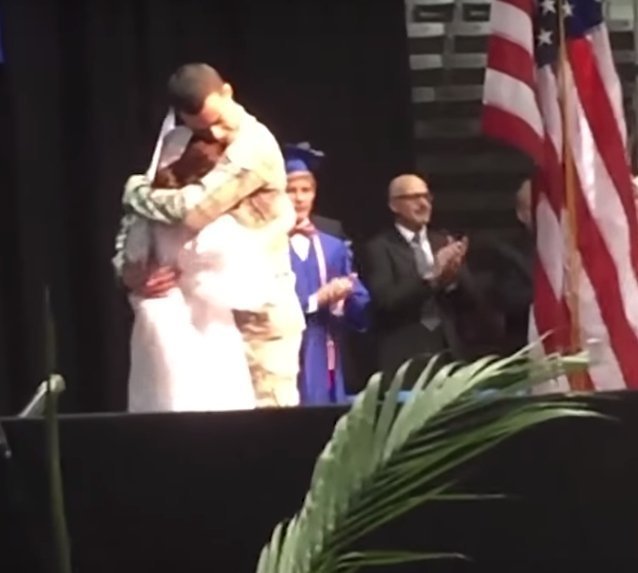 When it was announced that the students could sit down after the Pledge was over, Miranda ran onto the stage and threw herself into the open arms of the armed forces officer who happened to be her older brother Derek.
Derek was an Airman who had been serving overseas for a prolonged period and decided to give his younger sister a surprise she was never going to forget, coming home in time for Miranda's graduation.
Everybody who was present to witness this priceless moment started to clap and cheer. We are sure that when you see it for yourself you will barely hold back the tears.