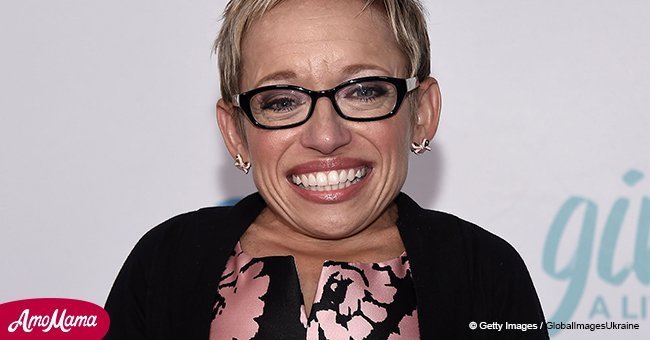 'The Little Couple' posted a picture of their kids at the sea on Earth Day
The adorable kids are developing their personalities and finding their real passions. It's great to watch them grow.
As reported by People, after a year-long hiatus, The Little Couple is back on television screens. The loving family returned for season 12, and their fans can't get enough of Jen Arnold, Bill Klein and their gorgeous kids, Will, 7, and Zoey, 6.
Since the show began in 2009, fans loved watching as the family grew with Will's adoption from China in March 2013 and Zoey's adoption from India in October of that same year.
The season currently being televised shows the family-of-four tackling everything from Hurricane Harvey to Halloween parties.
In their book, Think Big: Overcoming Obstacles With Optimism, which was released 2 years ago, the couple revealed that Arnold actually got pregnant.
The reason the couple opted for adoption was that Arnold had been struggling with infertility caused by her skeletal dysplasia affection.
After going through two years of fertility treatments and surrogacy followed by miscarriages, this was an unexpected development. But at a later doctor's appointment, they learned the pregnancy was, sadly, nonviable.
Their daughter's difficult transition to her new life didn't make things any easier. Arnold told People magazine that Zoey blamed them for the changes she has gone through, and really wanted nothing to do with them.
The spunky little cutie was born on September 22, 2011, and was adopted by Arnold and Klein at two years old on October 15, 2013. Her adoption was featured on Season 6 of The Little Couple in 2014, after another brief hiatus.
But these days, the foursome is happier than ever. "Life has been this incredible and crazy and extraordinary road full of wonderful surprises," Klein wrote.
"Life has definitely changed a lot since bringing Zoey home from India," the 42-year-old mother of two revealed, speaking touchingly about the toddler's transformation from "a very frightened little girl" to a "bright-eyed, happy, well-adjusted two-year-old."
Much like their adopted son Will, Zoey also has dwarfism. Klein and Arnold made it a point that they wanted to adopt a child with special needs as they have dealt with similar experiences, and in this way teach people about the condition.
Please fill in your e-mail so we can share with you our top stories!