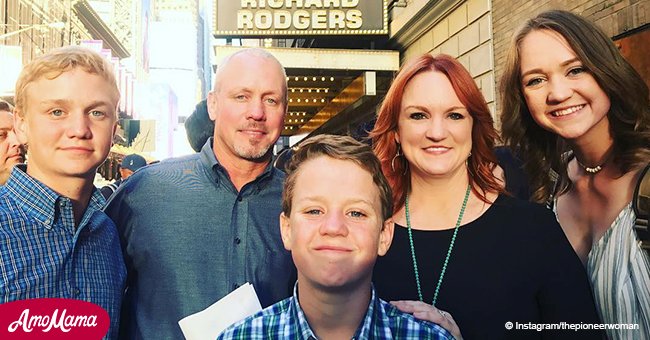 The Pioneer Woman announced a heartbreaking loss to her fans
Ree Drummond, famous as the 'Pioneer Woman', shared a personal tragedy on Instagram
American blogger, author, food writer, chef, and television personality Ree Drummond announced that she and her family are mourning the loss of her mother-in-law, Nan Drummond.
Nan passed away at the age of 74 after valiantly fighting cancer. She was the mother of Ree's husband, Ladd Drummond, a fourth-generation member of a prominent Osage County Oklahoma cattle ranching family.
In her Instagram tribute to her mother-in-law, Ree stated that she didn't know what her family would do without Nan and that she was a magnificent woman.
Ree and her family have always shared their emotional setbacks and sorrows with their friends and followers openly, on Instagram or on the Pioneer Woman blog.
The family has shared other heartbreaks with fans in the past, such as the tragic loss of her nephew, the son of her brother who was of an age with her daughter Alex.
Another sad moment the family lived through and shared with the fans was the death of their old ranch dog, Charlie.
Ree started documenting her experiences as a rancher's wife on her blog 'Pioneer Woman', and it gained an enormous following in a very short time.
'Pioneer Woman' was named Weblog of the Year in 2009 and won the Annual Weblog Awards in 2011.
Drummond now has her own television program on The Food Network which began in 2011. Her first cookbook, The Pioneer Woman Cooks: Recipes from an Accidental Country Girl, was published in October 2009 and was a best seller.
Ree and Ladd Drummond have four children – Alex, Paige, Bryce, and Todd.
Please fill in your e-mail so we can share with you our top stories!