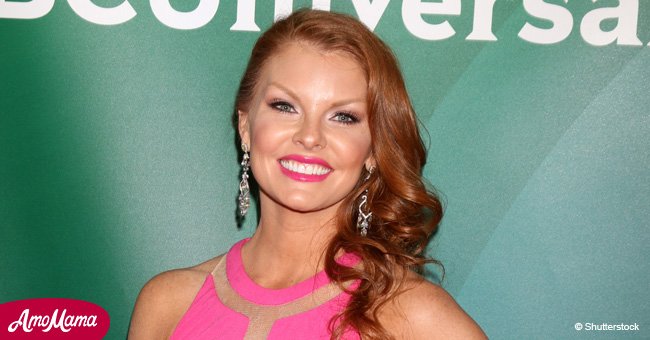 'RHOD' star adopted baby boy after struggle with fertility
Brandi Redmond shares her joy over the adoption of baby Bruin
Brandi Redmond became a National celebrity as a member of the cast of 'The Real House Wives of Dallas,' which premiered on Bravo Network in 2016 shared some wonderful news with her fans on Instagram.
Brandi Redmond, 39, started her career as a cheerleader for the 'Dallas Cowboys,' and went on to become an All-Star and five-time cheerleader for the team.
Brandi is married to Bryan Redmond, and they share two daughters; Brooklyn, 9 years old, and Brinkley who is 6. The couple met in high school, dated and got married after Brandi graduated from the Texas Woman's University.
Though Brandi longed for another child, she had fertility issues which were discussed in season 2 of 'The Real Housewives of Dallas'.
"From the moment that I met him for the first time, he just looked straight into my eyes, held my finger as tight as he could, and let out this giant grin."
Brandi Redmond, Instagram, 30th of May 2018
Season 3 of 'RHOD' premiers this summer, and Brandi will be introducing the fans to a new addition to the Redmond family, her baby son Bruin Charles.
Bruin was adopted into the family this winter and has been received with joy by his new siblings. Bruin even shares the rest of the family's red-blond coloring, and Brandi has happily noted that he looks as if he was born to her: "He'll always look like he came from me, which he did — he came from my heart."
Bruin was born prematurely on Dec. 31, and a few days after the New Year, Brandi got a call from a friend connected to a social worker who told them about Bruin.
The baby had been born to teenage parents who had handed their son over to the state. The Redmonds adopted Bruin via a closed adoption Brandi confesses that finally, she feels that her family is now complete.
Please fill in your e-mail so we can share with you our top stories!