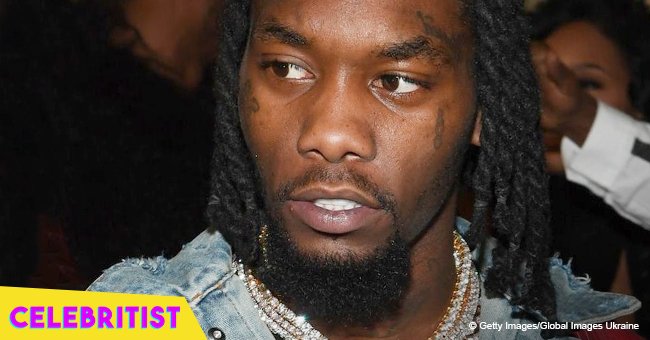 Offset buys new car for 'good Samaritan' who saved his life after recent car crash
Offset decided to give back to the "good Samaritan" whom he says saved his life by purchasing a brand new car for him.
Earlier this month, TMZ reported that the Migos rapper totaled his green Dodge Challenger while driving in Atlanta. Offset claims he swerved to avoid hitting a "crackhead" on the road.
The good Samaritan named Jamar had been walking to work when he saw Offset trying to get out of the wrecked car. After getting to know the "man who saved him", Offset has decided to give back by gifting Jamal with a brand new car that he can drive to work.
After the wreck, Offset had to rush to the hospital after having suffered minor injuries from the crash. He left the scene right away, and his wrecked car was towed away. No cops or emergency medical workers were called in to help with the scene, as no one seemed to be involved other than the rapper himself.
"This is why I thank God Every day I could have been dead from this accident thank you all for you prayers all I can say is (G O D I S R E A L G E T W I T H H I M ) H E S A V E S L I V E S"
While it is unsure what exactly Jamar did to help, the rapper made sure to get his contact details so that he may repay the good Samaritan somehow. Now, Jamar gets to head home in a Nissan Altima, a car Offset picked out especially for him.
Please fill in your e-mail so we can share with you our top stories!