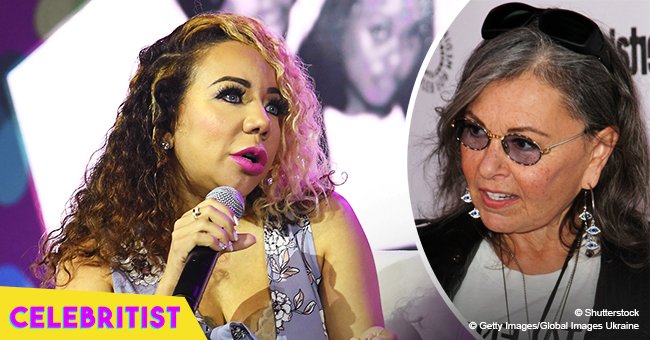 Tiny Harris gets slammed for her response to Roseanne Barr's racist scandal
The reality star receives negative feedback for her recent comments disapproving the cancellation of 'Roseanne' amid the controversy surrounding the comedian's racist tweet.
While many celebrities commended ABC for canceling Roseanne Barr's returning show 'Roseanne' due to her recent racist tweet, Tiny Harris had an opposing opinion.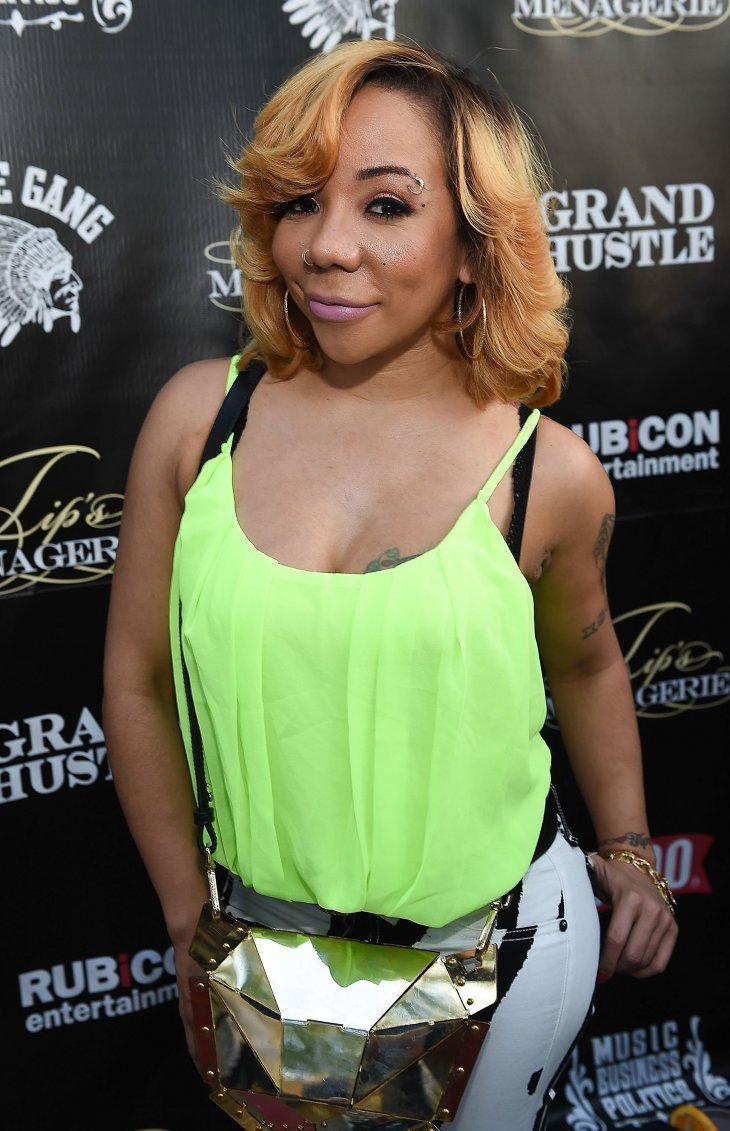 Source: Getty Images / Global Images of Ukraine
TMZ caught up with T.I.'s wife at LAX on Tuesday and she revealed she thought the station's punishment was a little too harsh being a fan of the former hit television show. She said,
"I think she should have been reprimanded. I don't know, I don't know about canceling the show but I think there could have been a lot of other ways, you know, she could have been dealt with."
She added,
"There's other people who've done things like that and it hasn't been that big of a, like you know, like taking away someone's show."
Harris also expressed her concern for the people on the show who lost their jobs because of the cancellation and didn't deserve the punishment for something they didn't do.
Some fans bashed the star for her opposing opinion including @thedramachannel on Instagram who said,
"#TinyHarrisseems as though she's on #Roseanne side with this situationshe better figure it out before we #Xscape those concert tickets"
Another chimed in saying,
"Looks like @troubleman31 needs to help @majorgirl understand why Roseanne had to go... #Staywoke"
On May 29, Barr tweeted a joke taking a swipe at President Obama's former adviser Valerie Jarrett. Her racist comment which many in Hollywood including her bosses in ABC disapproved led to the cancelation of her show's comeback.
While she has since deleted her tweet and bid goodbye to social media for good, the harm had already been done.
Please fill in your e-mail so we can share with you our top stories!